Egypt 7 nights - 8 days Cairo - Luxor and Aswan Nile cruise - Alexandria
Egypt 7 nights - 8 days Cairo - Luxor and Aswan Nile cruise - Alexandria
Overview Tour
Egypt Tour Online offer you very interesting package Tour to enjoy visiting Giza Pyramids with the Great Pyramid of Egypt & Sphinx, the Step Pyramid of Zosser at Saqqara , Dahshur Pyramid for Snefru Red & Bent Pyramid.
Second day will visit Cairo city Egyptian museum, Coptic Cairo, Citadel and Khan El-Khalili Bazaar
Then you will enjoy the visit to Luxor & Aswan with Nile cruise the most fantastic time enjoying the River Nile.
Visit and explore Alexandria for Greek & Roman sightseeing over day.
Day - 1
Arrival Day
Welcome to Egypt! You'll be met and assisted by our assist representative at the airport and then escorted by AC vehicle to your Hotel in Cairo check in and rest.
Overnight at Hotel
Day - 2
Pick up from your address at 7:30 am / Return around 17:30 pm
Your private tour guide will pick you up from your hotel in Cairo or Giza, and drive you to the south to start your Great Pyramid Tour of The Pyramids of Cheops, Chefren, and Mykerinus. Continue on to visit the Great Sphinx, then Red Pyramid and Bent Pyramid at Dahshur, Dahshur, Move on to visit the Step Pyramid of Zoser, the world's oldest major stone structure for King Djoser. Lunch will be served at a local restaurant.
08:00 am Start tour to visit Giz Pyramids and Sakkara , Dahshur overnight at hotel.
Day - 3
Egyptian museum – Coptic Cairo - Citadel – Khan el Khalili Bazar Cairo
Pick up from your address at 8:00 am / Return around 7:00 pm
That day start with Egyptian Museum. Coptic Cairo, within the Fortresses enclosure, there is the church of St. Mary which is more commonly known as the Hanging Church. You can also visit St. Sergius Church which is said to be the resting place for the Holy family. After short drive you will visit famous Alabaster Mosque of Mohammed Ali. For the last stop we choose for you Khan el Khalili bazaar.
Day - 4
: Nile Cruise - Luxor
Sunday / Thursday
Your guide will be waiting for you at your hotel in Cairo. Then you will be transferred to the airport, ready for your flight to Luxor.( Early Flight )
Your tour guide will be waiting for you at Luxor airport, holding a sign of your name. Then you will be taken to your private A/C vehicle, ready to start your tour.
You will visit the Temple of Karnak and Luxor. Walk through Luxor Temple to admire its outstanding courtyard and the granite statues of Ramses II.
Once the tour is complete you will be transferred in comfort to the cruise.
· Arrival from Cairo, start with Luxor Sightseeing's.
· Visit East Bank – Karnak Temple, Luxor Temple.
· Lunch.
· Visit West Bank - Valley of kings – Hatshepsut Temple - and Colossi of Memmnon.
· Arrival to Boat, check in.
· Dinner & Overnight.
Day - 5
Nile Cruise – Luxor West Bank
Monday / Friday
Optional Visits
· Hot Air Balloon (approx. 45- 60 min)
Your stay in Luxor would not quite be the same without a bird's eye view of the city from one a hot air balloon. Departing from your Luxor hotel or cruise ship just before dawn, cross the River Nile to the West Bank – where your hot air balloon awaits. After a safety briefing and introduction to your ground crew and pilot, you will climb into the balloon's basket and get ready for lift-off. It is then time for the gentle rise into the dawn sky. Away from the daytime crowds, you will drift peacefully over the West Bank of Luxor and sights such as the monuments of Thebes. The early morning sun rising over the East Bank will illuminate the city and the surrounding mountains.
Pick-up time before the Sunrise
Nile Cruise start selling to Esna and Edfu
· Arrival to Edfu.
· Sightseeing's in Edfu – Visit Edfu temple with horse carriage
· Sail to Kom Ombo – visit Kom Ombo Temple – Crocodile Museum.
· Dinner & Overnight.
· In the evening the cruise has a Galabya party. Cruise will sail to Aswan.
· Sail to Aswan.
Day - 6
Nile Cruise – Com Ombo to Aswan
Tuesday / Saturday
· Early Arrival to Aswan (Optional Excursion Abu Simple)
· Sightseeing's in Aswan - Visit the High Dam, the unfinished Obelisk and Temple of Philae (Optional Botanical Garden by Felucca ride).
· (Optional Excursion Sound & Light in Philae Temple)
Dinner & Overnight in Aswan Nile Cruise
Day - 7
Nile Cruise – Aswan/ Alexandria over day
Wednesday / Sunday
Enjoy breakfast on the cruise, then you will be transferred in comfort to the domestic airport to take your flight to Cairo.
OR
Free day In Aswan and Overnight Train from Aswan to Cairo.
At arrival, you will be transferred to your hotel in Cairo.
Overnight in Cairo.
Day 7 Option; Abu Simbel Temple Tour.
After breakfast on board. Disembarkation.(Optional) Departures by air-conditioned van, to Abu Simbel visit the Temple of Abu Simbel back to Aswan, The colossal Temple of Abu Simbel built by Ramses II and lately saved from inundation of the Nile waters in among the glories of ancient Egyptian monuments. The temples were built out of a sandstone rock cliff, and representation of the deities to which each was dedicated is carved on its huge façade. Nearby, also saved, lies the small Temple of the King's wife Nefertari, dedicated to the goddess Hathor.
Day - 8
Departure
Enjoy breakfast on your hotel. Your guide will transfer you to Cairo airport in time for your departure.
06 Mar 2022 - 06 Mar 2023
| Price rate title | Price per person | Price per senior | Price per youth | Price per child | Price per infant | Price per group/vehicle/room | Minimum people per booking | Maximum people per booking |
| --- | --- | --- | --- | --- | --- | --- | --- | --- |
| standart | 1150.00 USD | 0.00 USD | 0.00 USD | 0.00 USD | 0.00 USD | 0.00 USD | 2 | 20 |
Travelers may cancel up to 7 days before the experience start date to receive a full refund of amount they paid, and between 3-6 days to receive a 50% refund of amount they paid. No refunds will be given after that time period.
Also, full refund will be made if tour guide/company cancels the tour in case of:
Airport Transfer
Hotel
Food - HB (Breakfast and dinner)
Transport according to the tour program
Excursion according to the tour program
Entrance tickets to excursion objects(museums, attractions etc)
Guide

Photos from the tour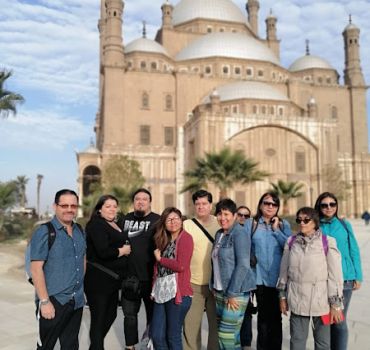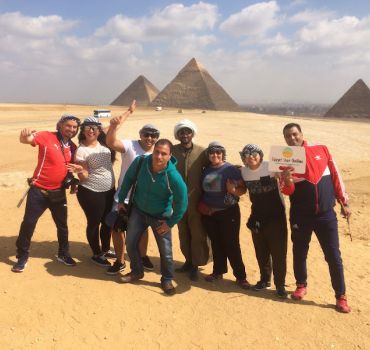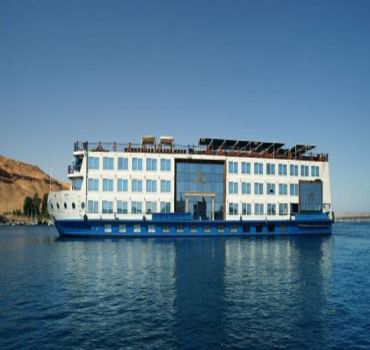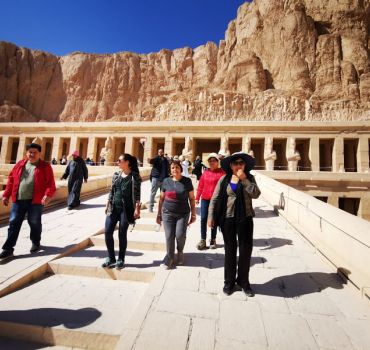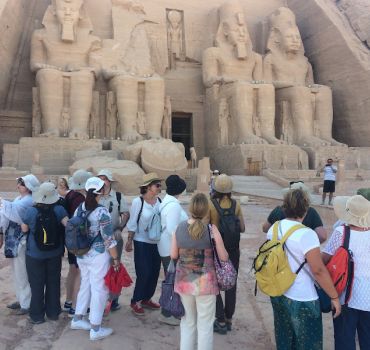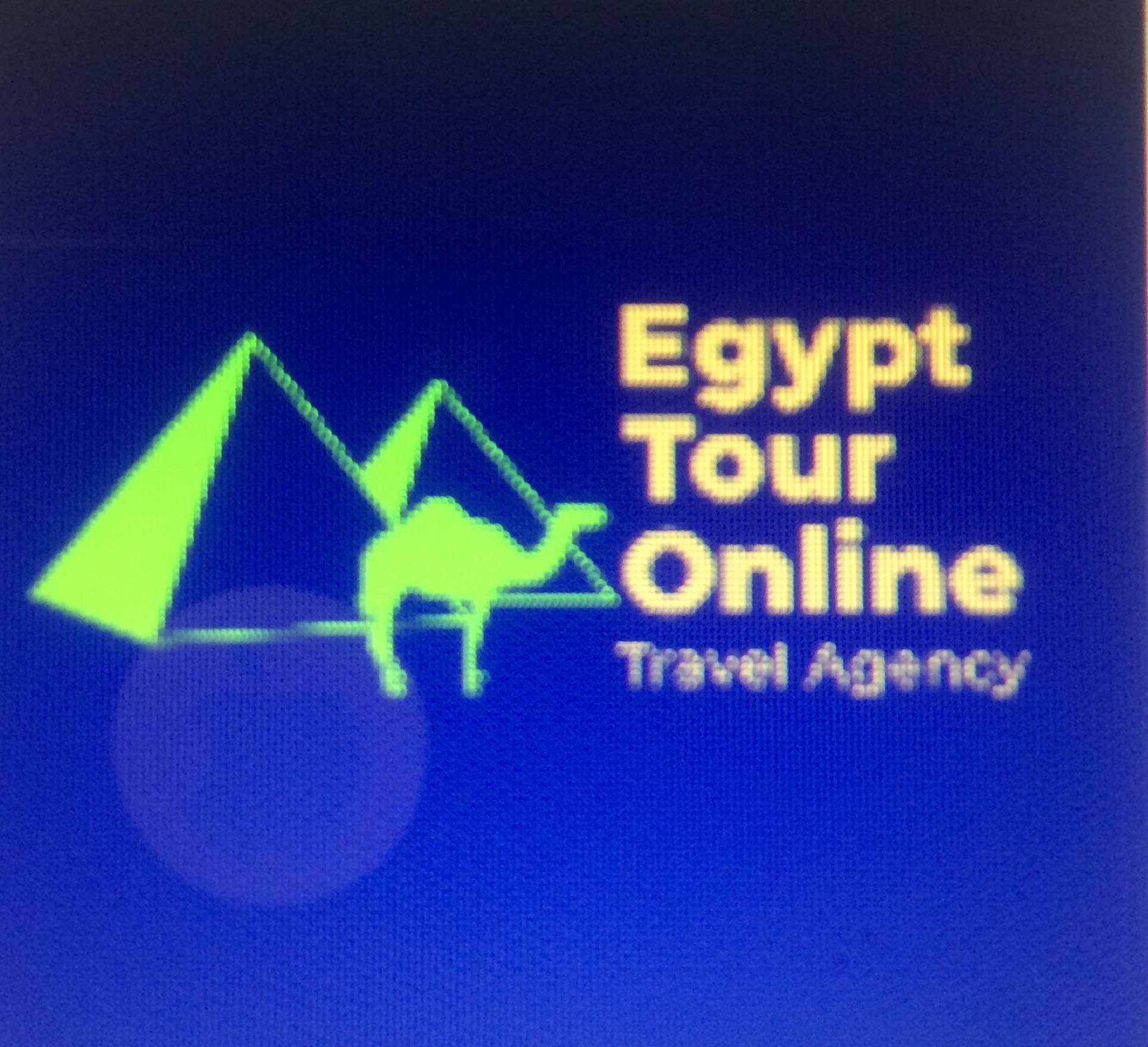 Have questions ?
You can ask your questions to tour owner and get answers before buying this tour.
See my tours
Buy one of the trips below and make your tour more interesting