2 day trip from marrakech to Zagora
2 day trip from marrakech to Zagora
2 - DAY MARRAKECH TO ZAGORA DESERT TOUR
SUMMARY
The 2 days desert trip begins nice and early (so as to get as much in on your first day) with a pick up from your hotel. We request you actually be ready by 7.30 a.m. as by this hour we shall be heading out and getting under way on an adventure of a lifetime. This tour is available as a shared experience within a minibus or a minivan. The Marrakech to Zagora desert safari will also include an opportunity to ride on the caravan of the desert. But we do appreciate camel riding is not everyone's idea of comfort, so walking alongside the guide or taking transport to the desert camp is an option, should you prefer. This trip is perfect for those who are short on time and wish to seize the opportunity to become introduced to Zagora desert in a just two days.
Day - 1
DAY 1 : MARRAKECH, KASBAH AIT BEN HADDOU, ZAGORA DESERT
7 HOURS DRIVE
The journey begins inside a modern air-conditioned minibus, should you come as part of a shared group, where we will head towards the Atlas Mountains. Our first port of call is at the Kasbah in Ait Ben Haddou.
This walled city actually is home to around six Kasbahs and you'll be amazed at the ancient feel of the place. After our stop off at the Kasbah we will head to the city of Ouarzazate. Here you can witness the place where many Hollywood blockbuster films were shot. The Living Daylights, Gladiator and Lawrence of Arabia, among others, have all seen the clapperboard in this city.
If the scheduler allows for it, we may also stop off at the Atlas Film Studios. There is a 3.00 euro entrance fee to the studios, which has not been included within the price. Entry to the studios is at your own discretion.
The afternoon is when we make our way through the Draa Valley. You will see a beautiful oasis and a stunning landscape that will have you taking photographs at regular points. At the end of this day we will meet up with our camels and ride to Zagora desert camp.
The Overnight Stay
The overnight stay in the Berber tents will include a sumptuous evening meal and breakfast in the morning. It is possible to upgrade your overnight accommodation to a luxury desert camp with shower
Day - 2
DAY 2: ZAGORA DESERT, OUARZAZATE, MARRAKECH
7 HOURS DRIVE
The following day will see us return into Zagora city where we will relive the journey back through the Draa Valley. We then go back over the Atlas Mountains and return to Marrakech where you can expect to return around 6.00 or 7.00 p.m
18 Mar 2022 - 18 Mar 2023
| Price rate title | Price per person | Price per senior | Price per youth | Price per child | Price per infant | Price per group/vehicle/room | Minimum people per booking | Maximum people per booking |
| --- | --- | --- | --- | --- | --- | --- | --- | --- |
| Standard | 220.00 USD | 0.00 USD | 0.00 USD | 0.00 USD | 0.00 USD | 0.00 USD | 2 | 20 |
Travelers may cancel up to 7 days before the experience start date to receive a full refund of amount they paid, and between 3-6 days to receive a 50% refund of amount they paid. No refunds will be given after that time period.
Also, full refund will be made if tour guide/company cancels the tour in case of:
Hotel
Food - HB (Breakfast and dinner)
Transport according to the tour program
Excursion according to the tour program
Entrance tickets to excursion objects(museums, attractions etc)
Guide

Photos from the tour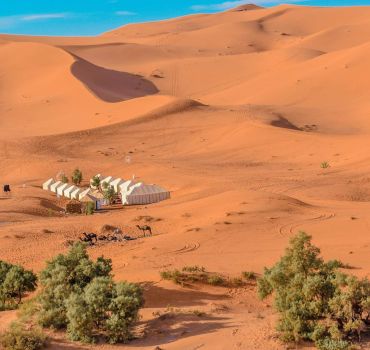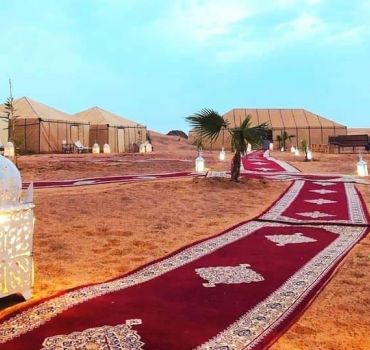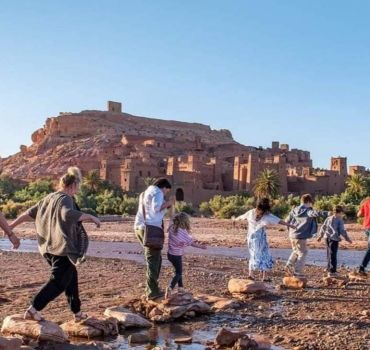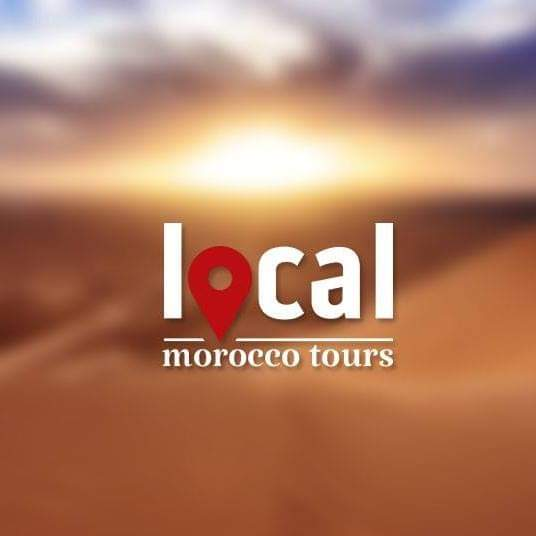 Local Morocco Tours
Morocco
Have questions ?
You can ask your questions to tour owner and get answers before buying this tour.
See my tours
Buy one of the trips below and make your tour more interesting