Traditional Egyptian Food. 10 Must-Try Dishes in Egypt.
Traditional Egyptian Food. 10 Must-Try Dishes in Egypt.
Egyptian cuisine has evolved over thousands of years, with many of the civilizations that have passed through the region leaving some kind of mark on the food eaten within Egypt.
Egyptian cuisine has evolved over thousands of years, with many of the civilizations that have passed through the region leaving some kind of mark on the food eaten within Egypt.
Greek, Lebanese, Palestinian Syrian, Turkish, British, and French culinary influences can all be found in modern Egyptian food across a wide range of dishes. There are also many similarities with Eastern Mediterranean cuisine.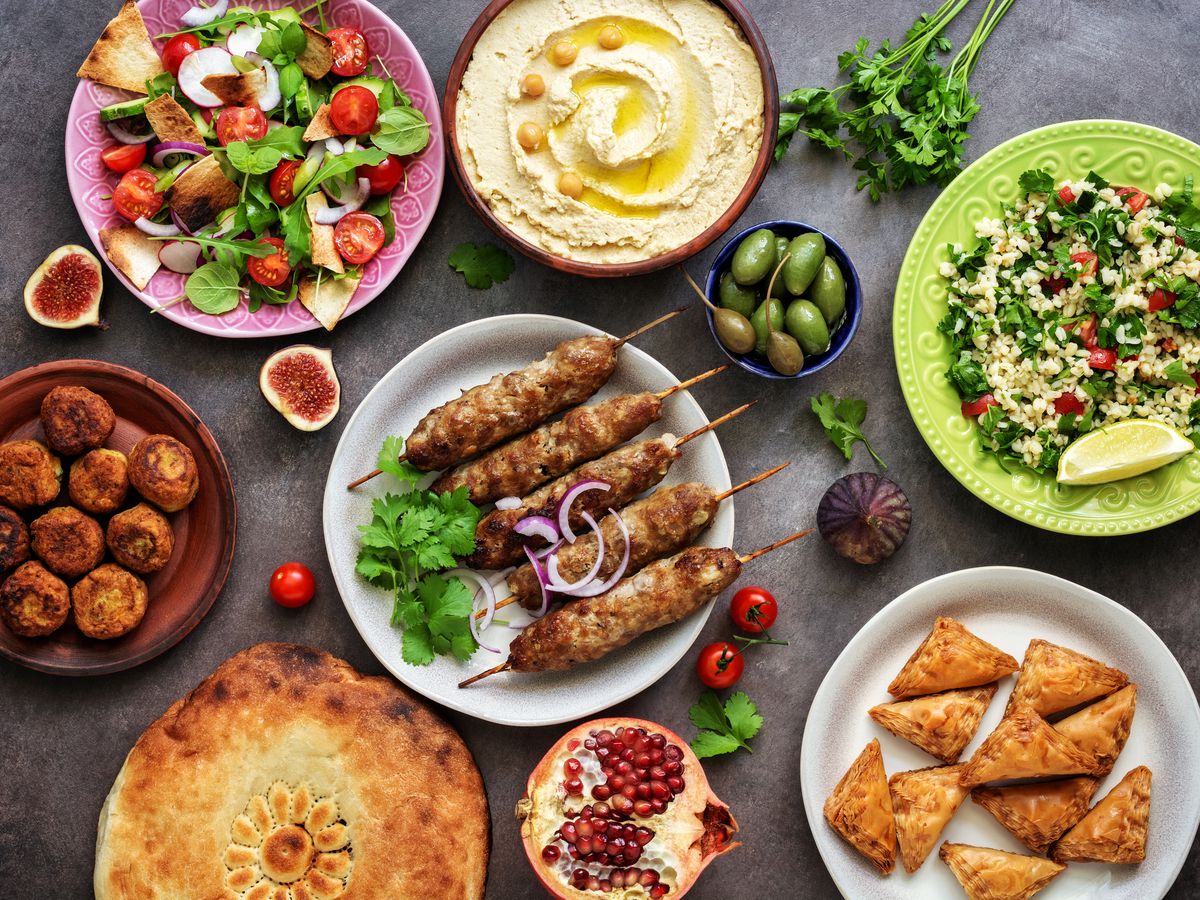 There are also noticeable differences between the typical food consumed in the north and the south of the country. The northern coastal areas are particularly full of seafood and fish-based dishes. And the southern regions tend to be more influenced by spicy North African cuisine.
WHAT IS TRADITIONAL EGYPTIAN FOOD?
Legumes, vegetables, and fruit are grown in Egypt's rich Nile Valley and Delta features prominently in Egyptian cuisine. While fish and seafood are common in Egypt's coastal regions, a significant amount of traditional Egyptian food is vegetarian.
Learn more about tours in Egypt: Tours in Egypt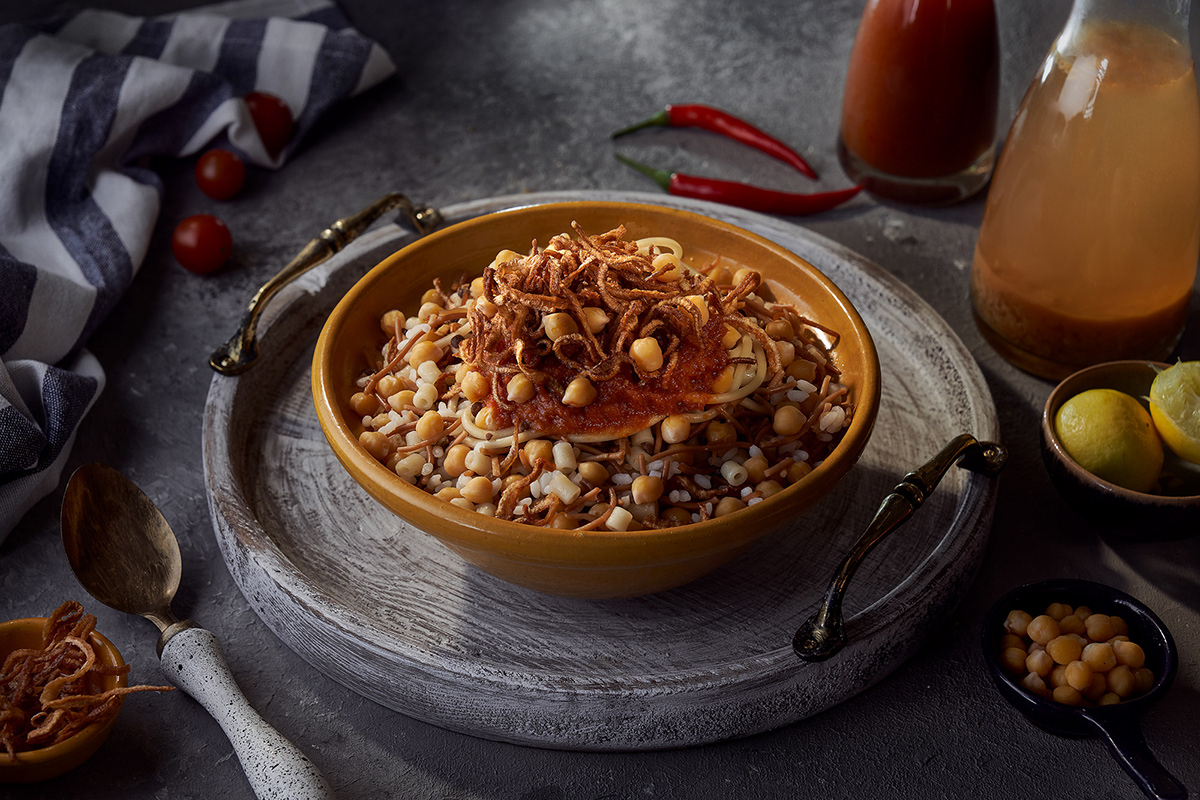 10 Must-Try Food in Egypt:
1. Ful Medames.
2. Ta'ameya (falafel)
3. Koshari
4. Molochia
5. Konafa
6. Kebda
7. Feather Meshaltet.
8. Sayadia Fish.
9. Gebna
10. Mahshi
More about Egypt: TOP 10 amazing places to visit in Egypt
1. Ful Medammes
Ful is a traditional Egyptian breakfast. It is made from beans that are first soaked for seven or more hours and then stewed with oil, spices, and garlic. Sometimes paprika or tomato sauce is added to the ful, sometimes cooked beans from a can are used. The beans in the ful must be soft and easy to turn into a paste.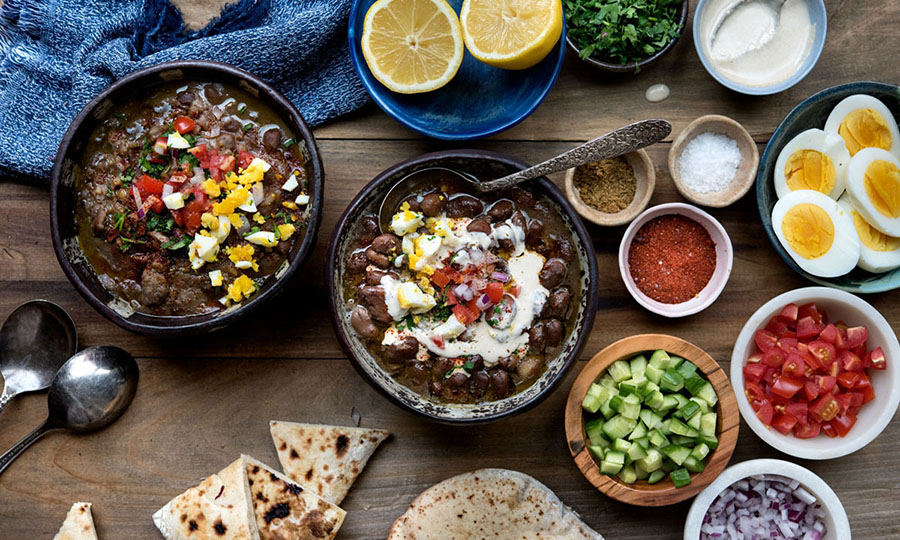 2. Ta'ameya (Falafel)
Although the falafel is found throughout the eastern Mediterranean and the Middle East, many gourmands declare that the best are found in Egypt. Tamiya is made with mashed fava beans and parsley (instead of chickpeas, which are used elsewhere around the Mediterranean). It is made in the shape of flat discs rather than round balls and is typically eaten as a sandwich with salad.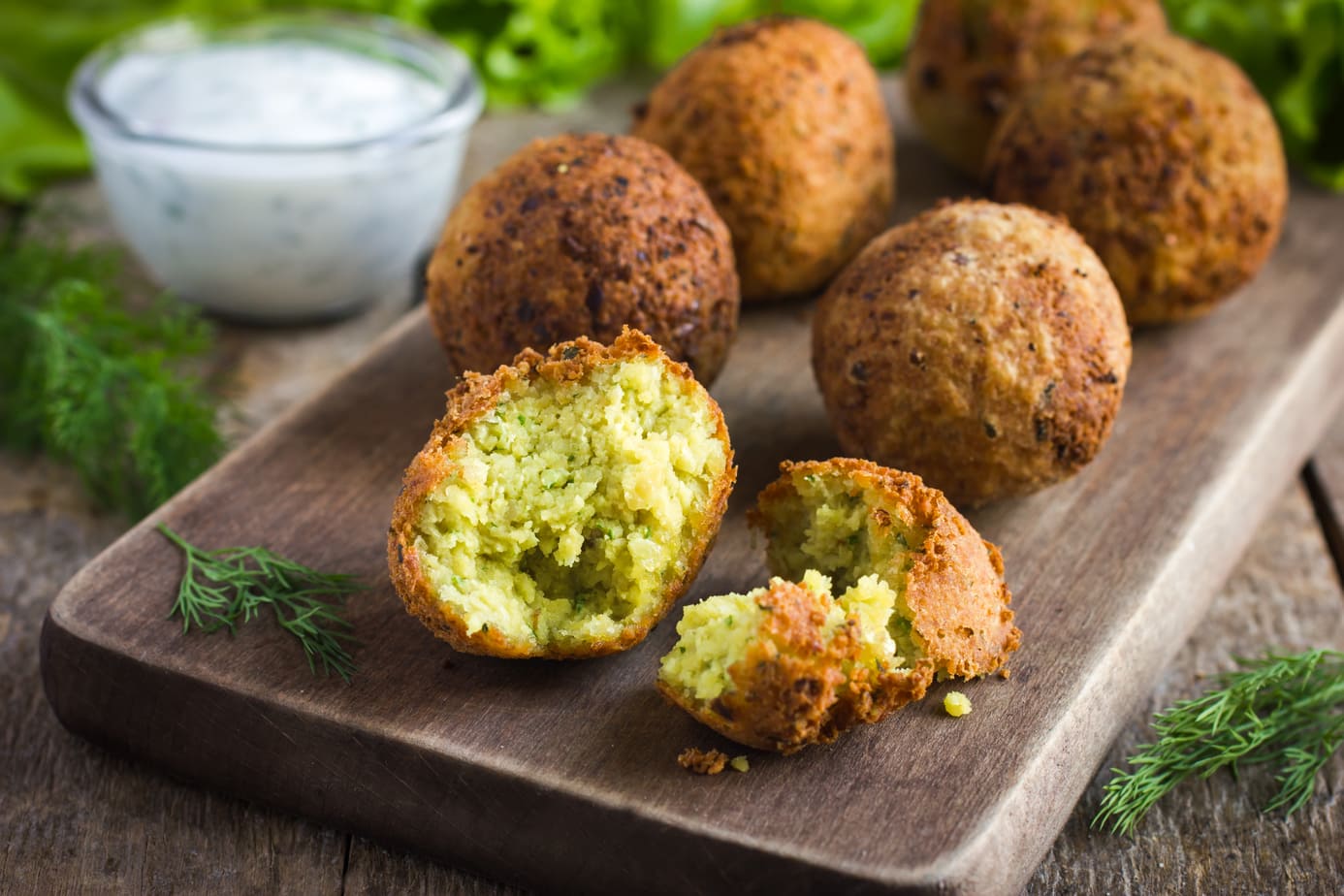 3. Koshari
A typical side dish in Eastern cuisine. It combines rice, spaghetti, small round pasta, spaghetti, fried onions, black lentils, and garlic or tomato sauce. At first, this set of ingredients seems strange, but it is still worth trying koshari. Sometimes the dish is cooked right outside in large iron pots, where the mixture is boiled and then fried to become crumbly.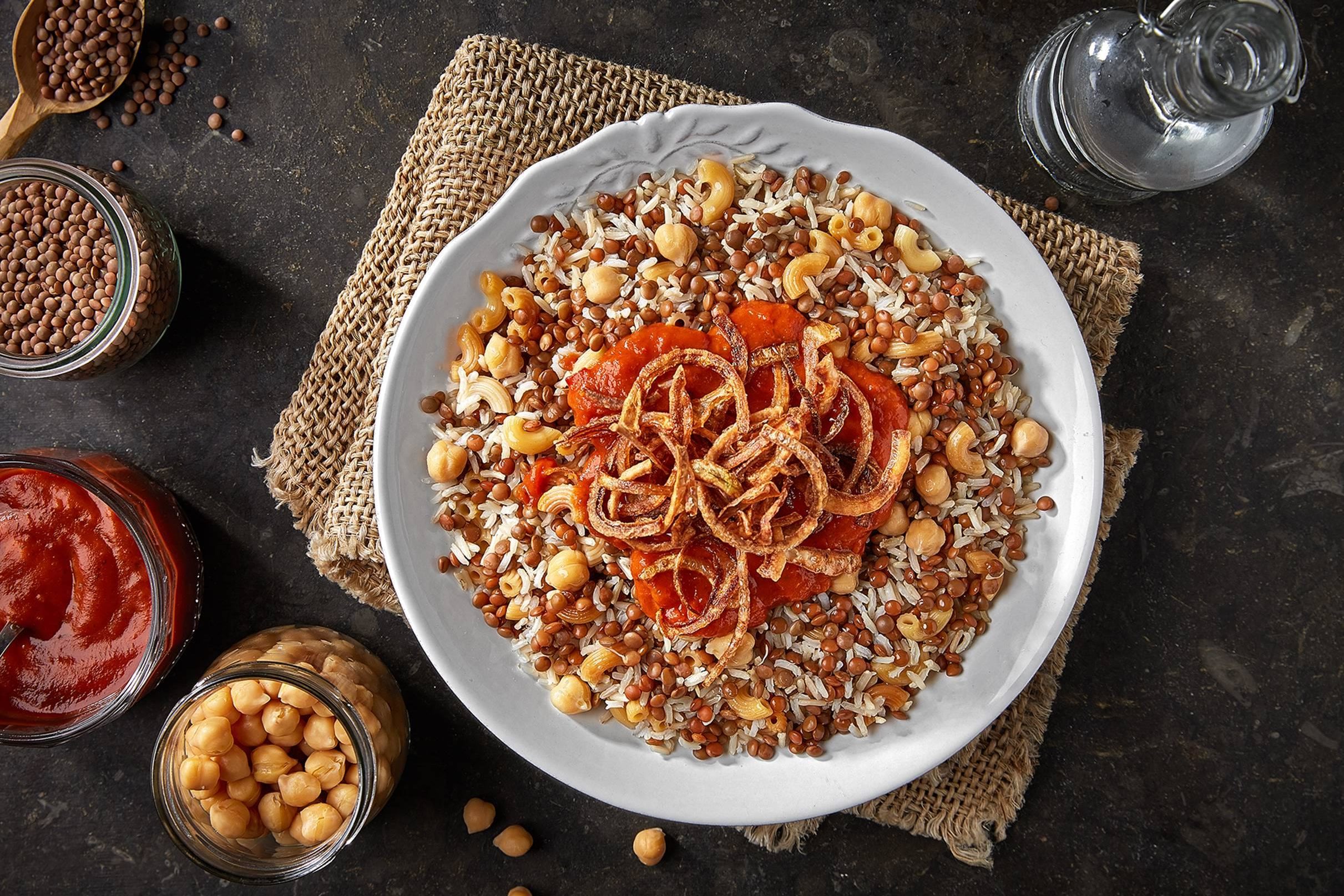 4. Molochia
This is a soup made from the leaves of the mallow tree. It is green in color and has a dense viscous texture. Egyptians eat it with rabbit or lamb meat. At first glance, the soup may seem unappetizing, but that impression is deceptive. By the way, in the 11th century, Sultan Hakim even forbade the soup because of its appearance, but the recipe still survives to this day.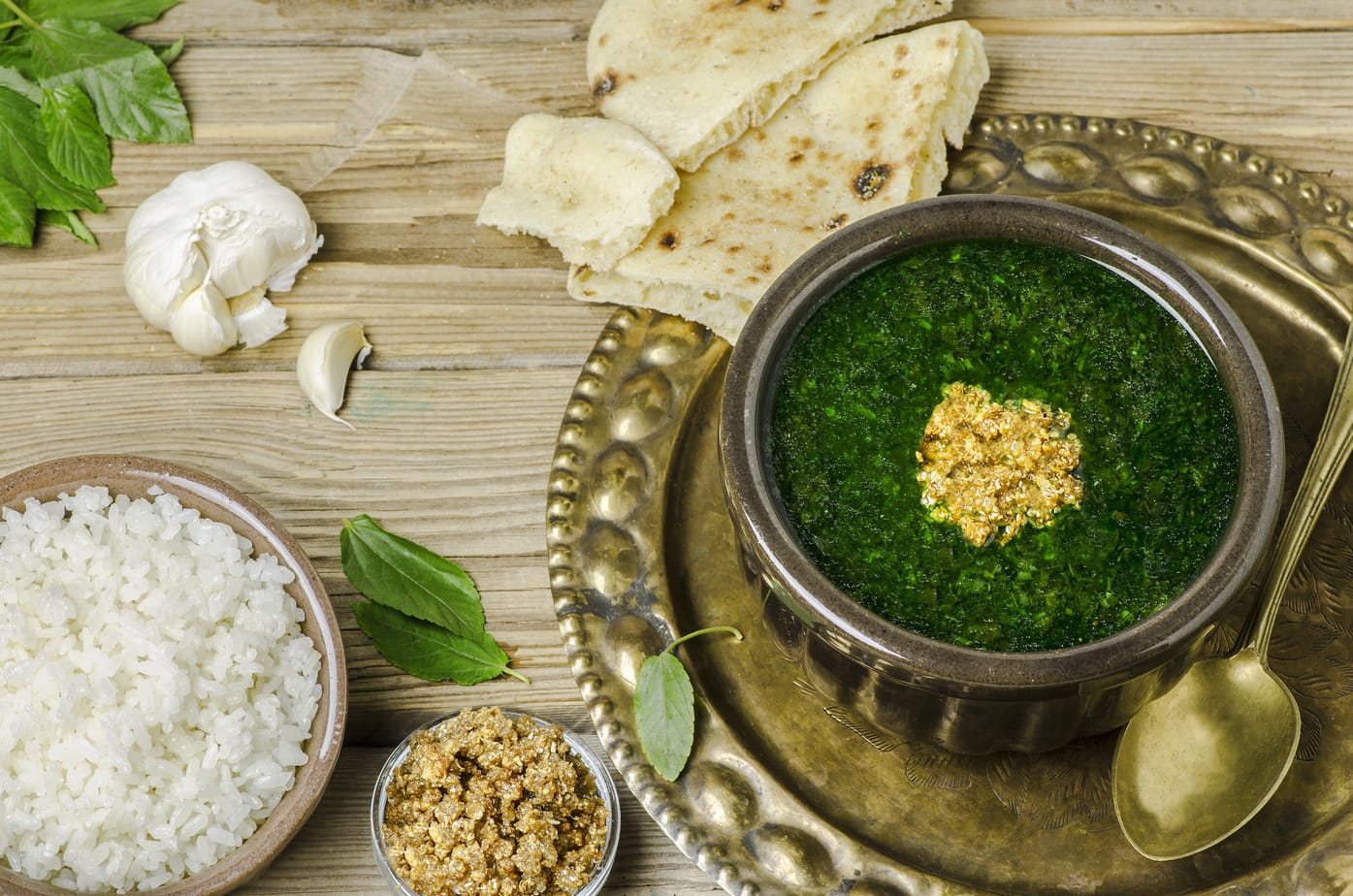 5. Konafa
Egypt flaunts an amazing array of desserts and sweet snacks. Yet a konafa is probably the most beloved. The dish revolves around a thin, noodle-like pastry soaked in syrup, stuffed with creamy cheese, and often topped with nuts.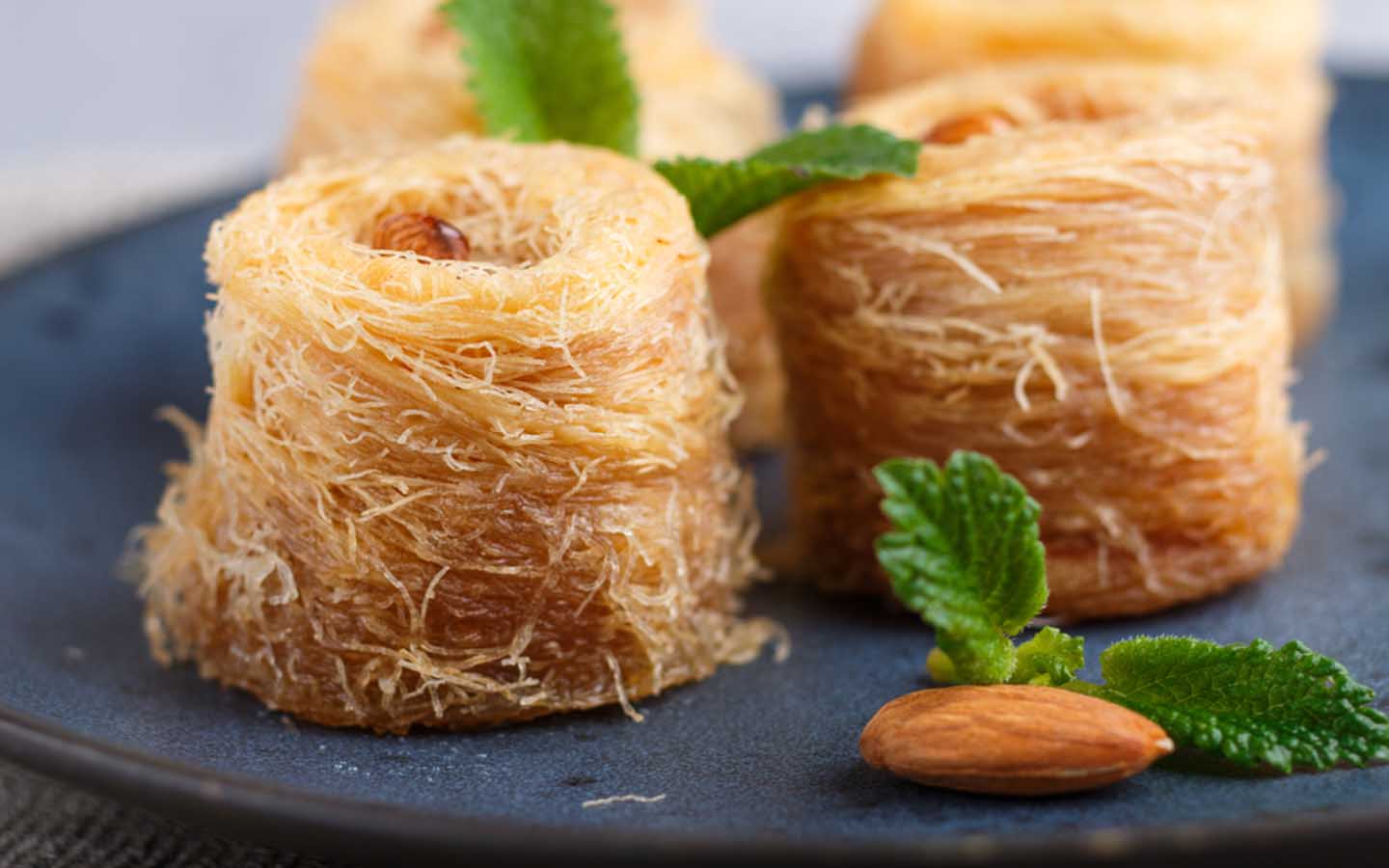 6. Kebda
Kebda is the fried liver. Usually, beef or chicken liver is used. It is served as a main dish or as an appetizer like a hot dog. In Alexandria, kebda is made really spicy and served with hummus, cheese, and pickles.
Suggested to read: 10 Things To Do In Egypt In 2022
7. Feeter Meshaltet
Feeter Meshaltet is a puff pastry from the time of the pharaohs. It is made from very thin dough, which is stretched and folded several times. Feeter Meshaltet is served stuffed with minced meat or cheese, or simply smeared with samneh (melted butter) and sometimes sprinkled with powdered sugar.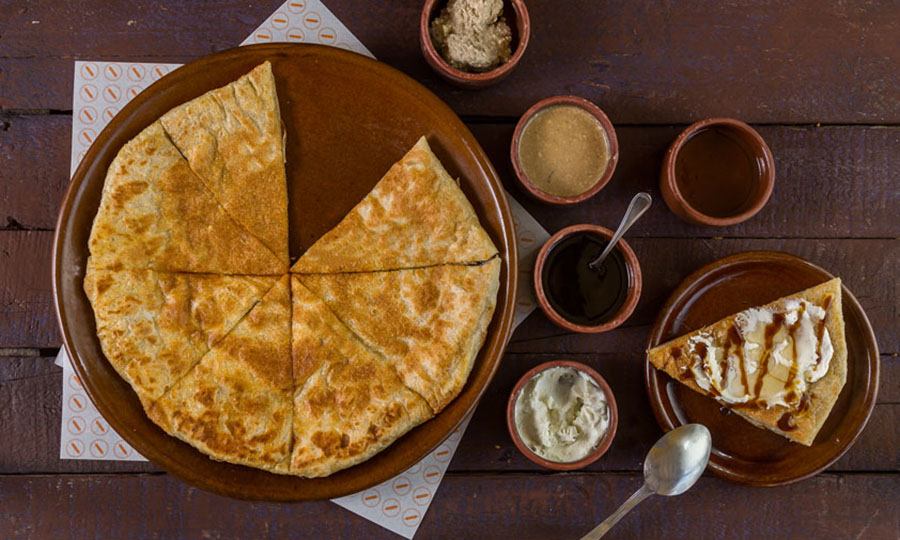 8. Sayadia Fish
Sayadiya Fish or fish pilaf has many variations. Sayadia is made with white fish, such as sea bass, yellow rice, onions, spices, and tomato sauce. In Egyptian families, the dish is considered a holiday dish and is served when the whole family gets together. Fish and rice are best after long-simmering or baking with the sauce.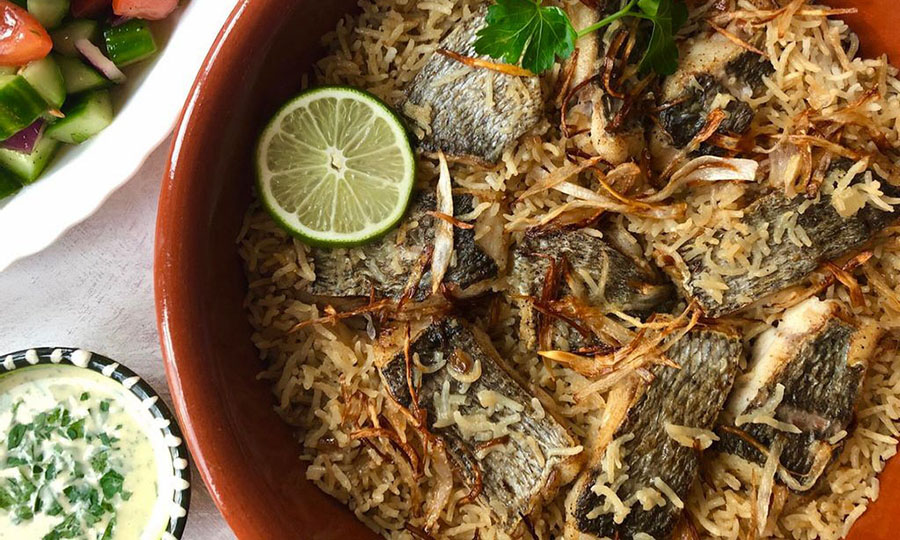 9. Gebna
One of the most surprising things about Egyptian cuisine is the variety of cheese, a tradition that stretches back to pharaonic times. One of the nation's favorite summer snacks is gebna we bateekh, a cooling combination of white cheese and watermelon.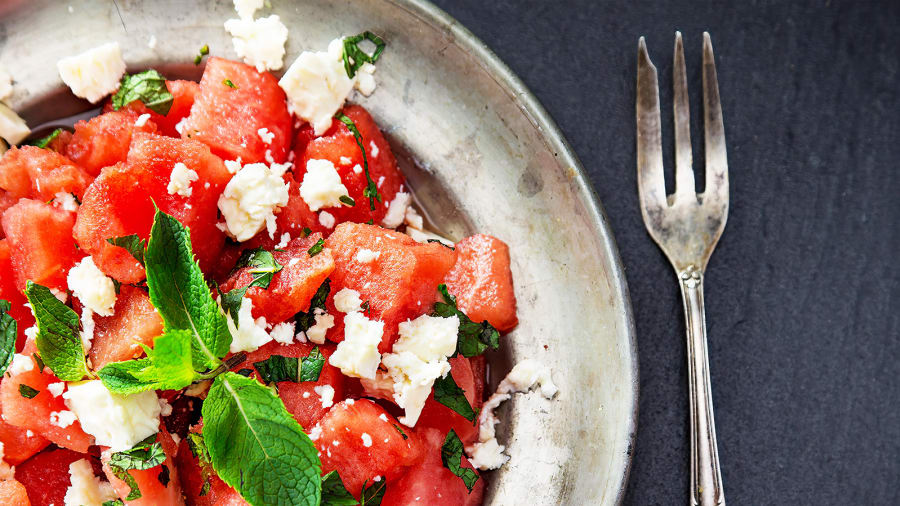 10. Mahshi
This is a dish that is suitable for vegetarians. In Egypt, makhshi is a stew of stuffed vegetables. A common version of makhshi is zucchini and squashes stuffed with rice and herbs. Eggplant, bell peppers, and even grape leaves can also be used. Sometimes there are several types of vegetables with the same filling in the same dish. Traditionally, vegetables are served in a tomato sauce with the addition of herbs and cinnamon.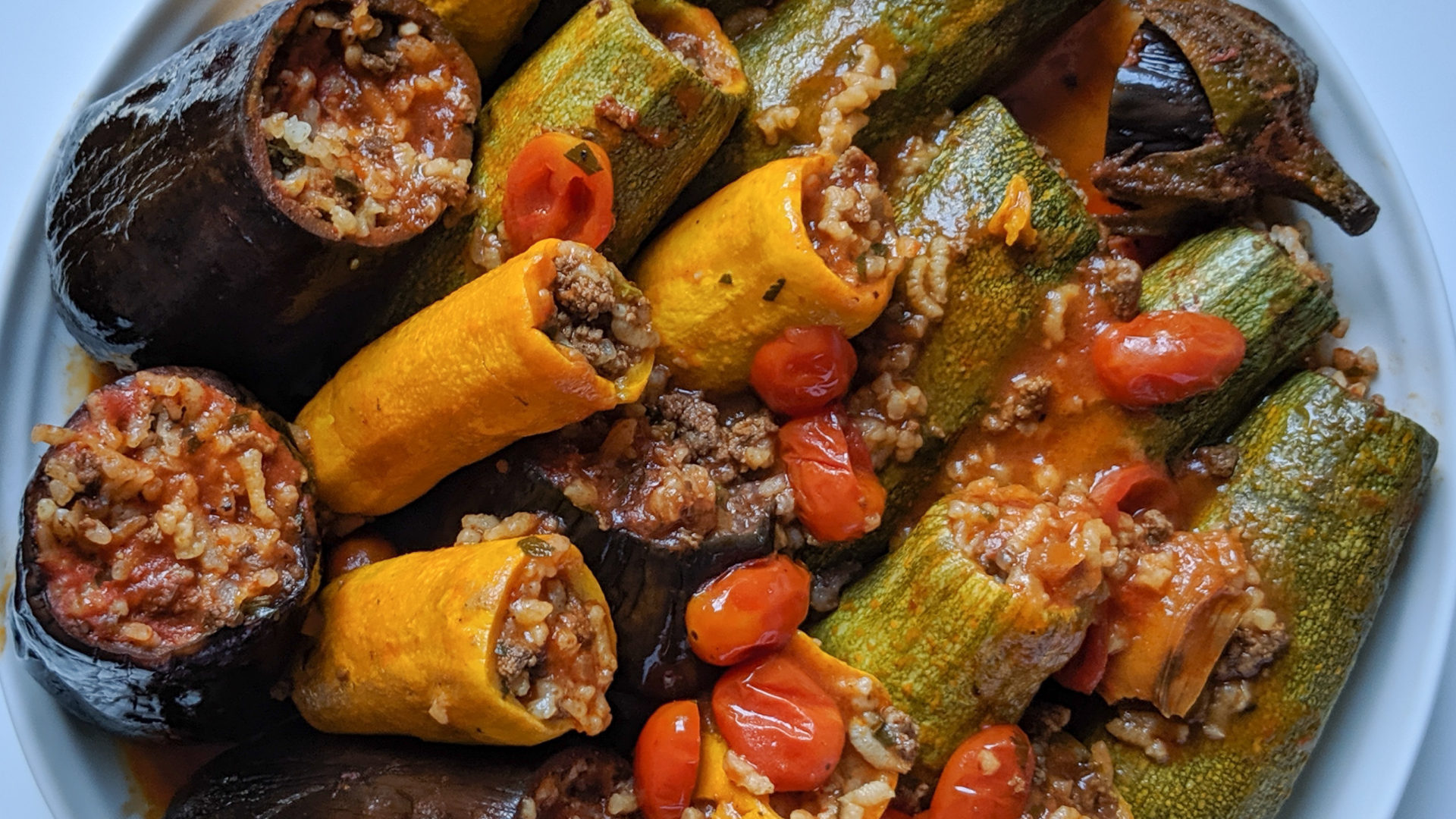 Recommended to read: