Winter in Georgia. Where to go in Georgia in winter?
Winter in Georgia. Where to go in Georgia in winter?
Georgia is famous for the gorgeous Caucasus Mountains, the friendly people, the delicious food, the fascinating old wine culture, the unique architecture, the history, and much more.
Georgia is famous for the gorgeous Caucasus Mountains, the friendly people, the delicious food, the fascinating old wine culture, the unique architecture, the history, and much more.
While Georgia is becoming a more and more popular summer destination, its breathtaking nature, rich history and culture, hearty food, and mysterious attractions made this country a place that shouldn't be missed in winter, too. Winter in Georgia is cold and snowy, with an average temperature of 2-4C (36-39F) – some regions even fall below zero sometimes.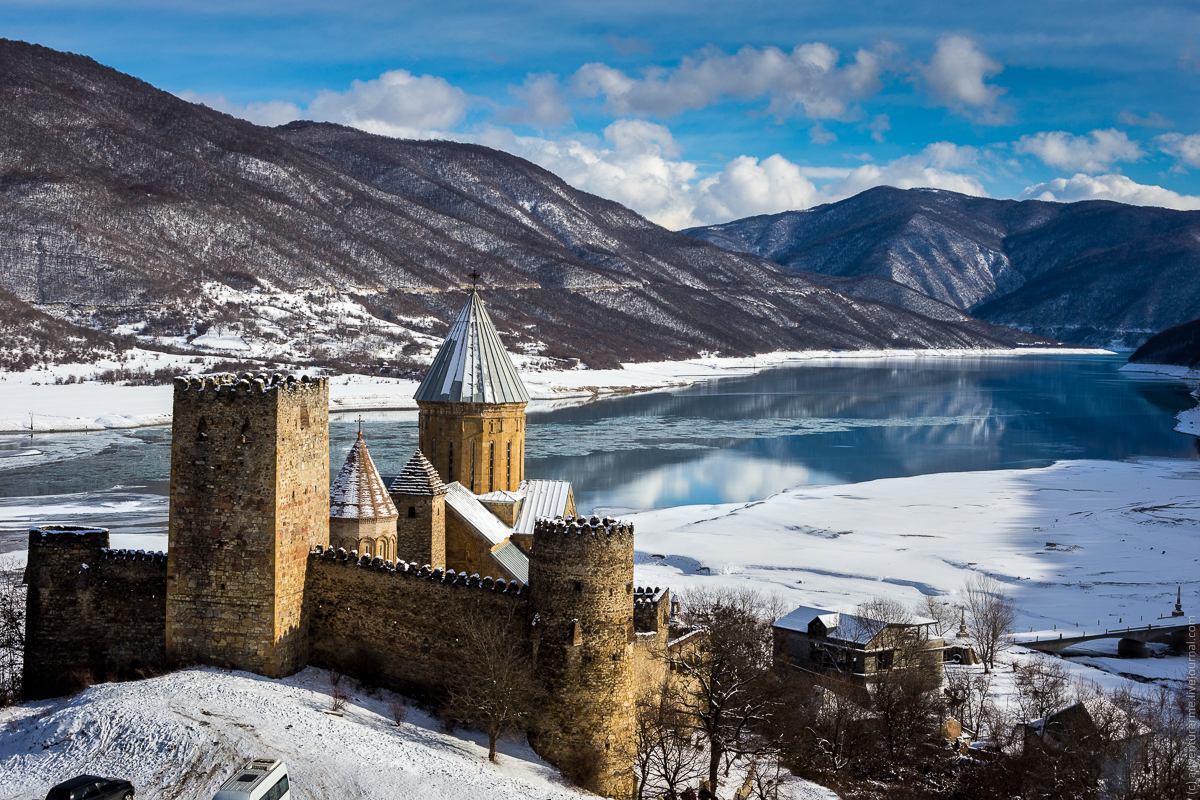 Here are 6 places to visit Georgia in winter.
1) Kazbegi (Stepantsminda)
Under four hours by road from Tbilisi, Kazbegi (Stepantsminda) is the best place to get a peek at the Greater Caucasus without venturing too far from the city. Stepantsminda is located in Kazbegi Municipality, at an elevation of 1880 meters above sea level. Stepantsminda is one of the best tourist destinations in Georgia. Also, you can go to Didube Bus Station and go by minibus.
Stepantsminda is a beautiful place surrounded by mountains. If you are not a skier, you can find various kinds of outdoor activities in Stepantsminda. Snow sometimes falls in early October. Snow-covered Stepantsminda will not leave you speechless. If you like nature and places surrounded by mountains, you can enjoy the amazing views of Kazbegi.
Learn more about tours in Georgia: Tours in Georgia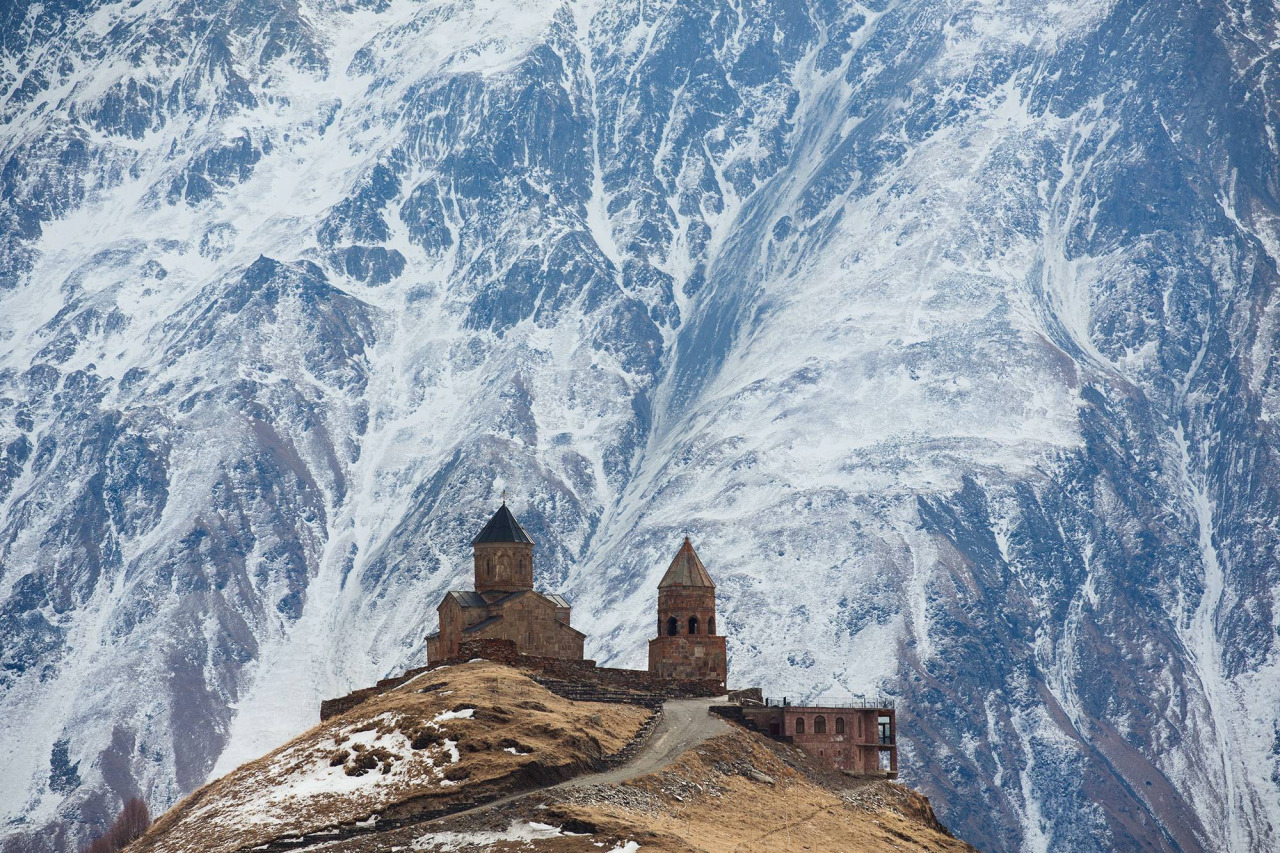 The main priority of spending your vacation in Stepantsminda is that there are a lot of notable places. You can visit the Gergeti Trinity Church from where you'll fall in love with the view of Stepantsminda. Near to this is Mount Kazbek which is 5054 meters MSL. You can also visit the Dariali Gorge where is placed the astonishing Dariali Monastery Complex.
There are many options to stay in Stepantsminda. You can book your rooms at 5-star hotels, hostels or just rent the rooms from the locals. And, even better if you love being with your friends and having coffee time with them. There are several cozy and little cafes that are ideal for winter vacation.
Briefly, if you love nature, culture, and fascinating destinations, Stepanstminda would be a good place for you.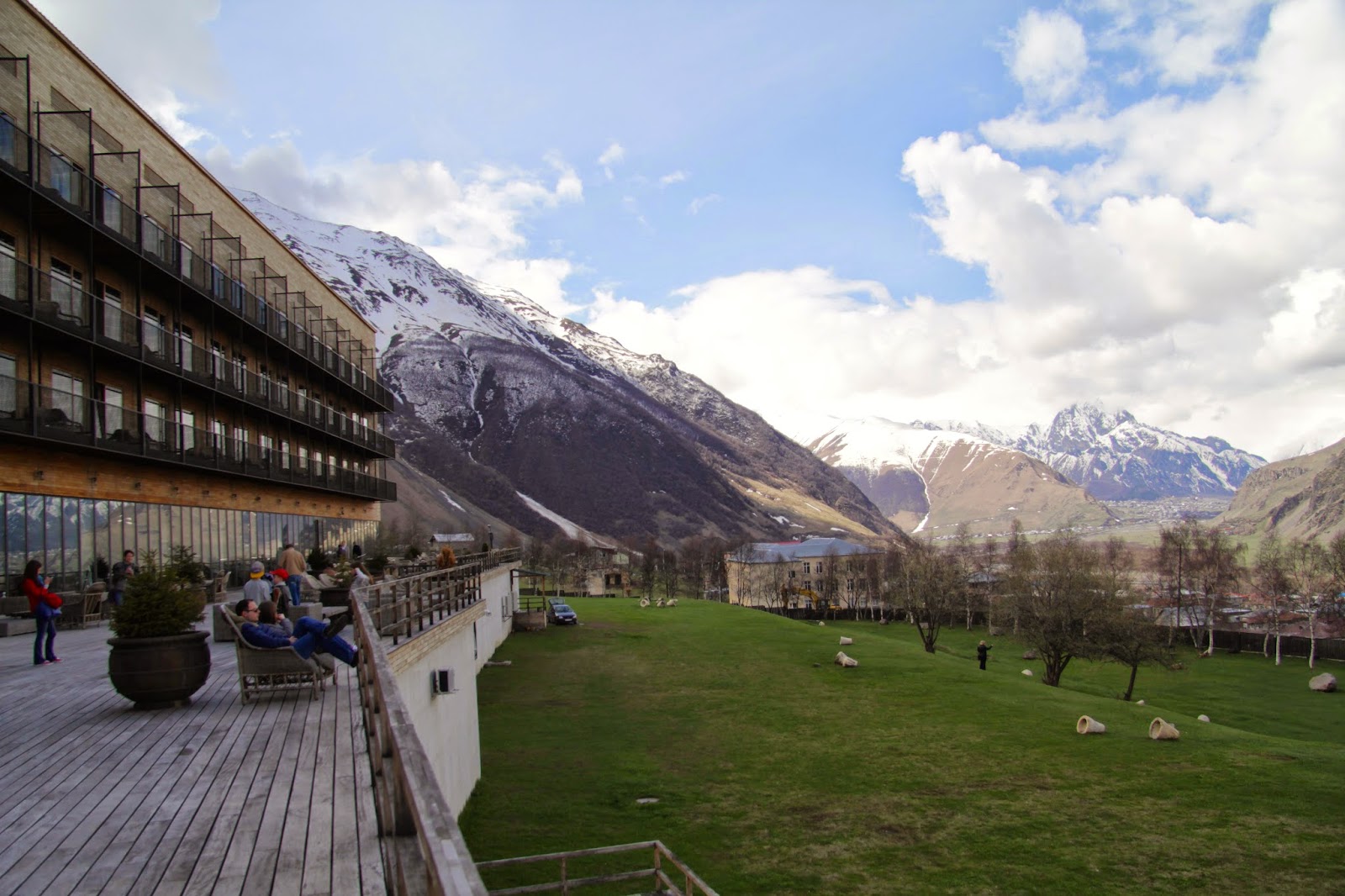 2) Sulphur baths
On a cold winter day, a visit to a traditional bathhouse is just what you need. The sulfur baths, the cluster of historic bathhouses built on the famed hot springs that gave the Georgian capital its name, are a definite must-do thing when you are in Tbilisi, especially from October to March when it's much colder.
3) Skiing in Gudauri
Gudauri is Georgia's leading ski resort. Located on the southern slopes of the Caucasus Mountains at 2,000 meters above sea level, this welcoming and actively developing resort has become the most popular ski destination in Georgia. Skiers of all levels can find slalom, giant slalom, downhill, and even heli-ski opportunities here, for those who love an extreme challenge.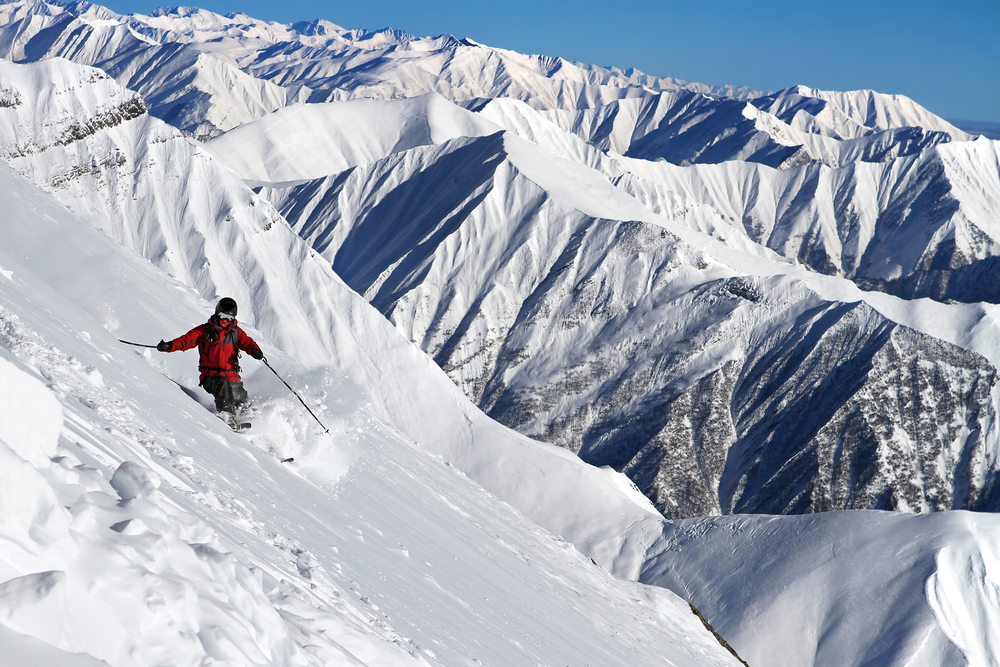 Located in southern Georgia's Samtskhe-Javakheti region, Borjomi is one of many places in Georgia with natural hot sulfur pools. A trip to the open-air thermal baths is the best way to warm up in winter.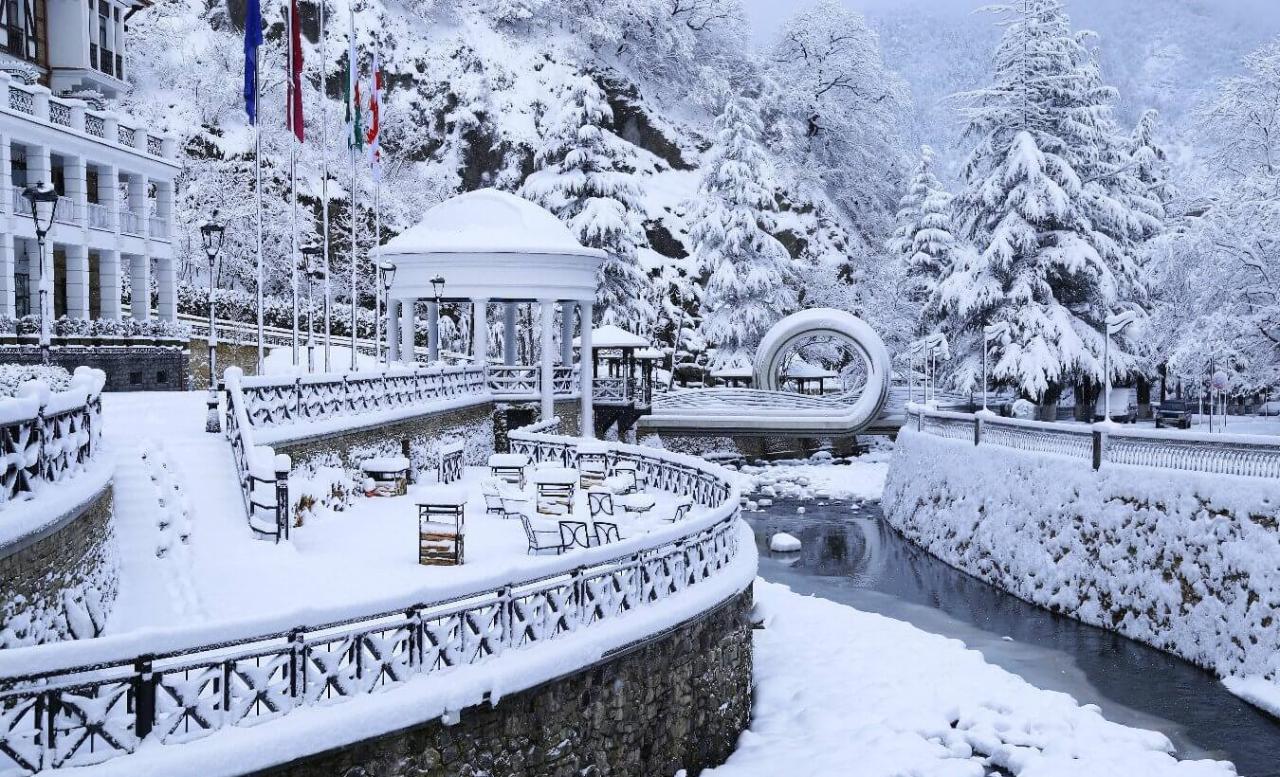 Bakuriani is the second most popular ski resort in Georgia after Gudauri. With 29km of slopes spanning all difficulty levels and 20 ski lifts, this is a snow bunny's paradise. Elevations range from 1,600-2,700 metres above sea level. Ski season normally starts in mid-December.
Bakuriani is located on the northern slopes of the Trialeti Range in the foothills of the Lesser Caucasus mountains. As you might imagine, the entire area is a winter paradise of ivory-colored trees and hoary hills.
Another must-do (and a big part of the reason so many people visit this area) is to ride the historic Kukushka Train, Georgia's only scenic trail that runs from Borjomi up to the ski resort. The track delves into the deep forest and is absolutely gorgeous in winter.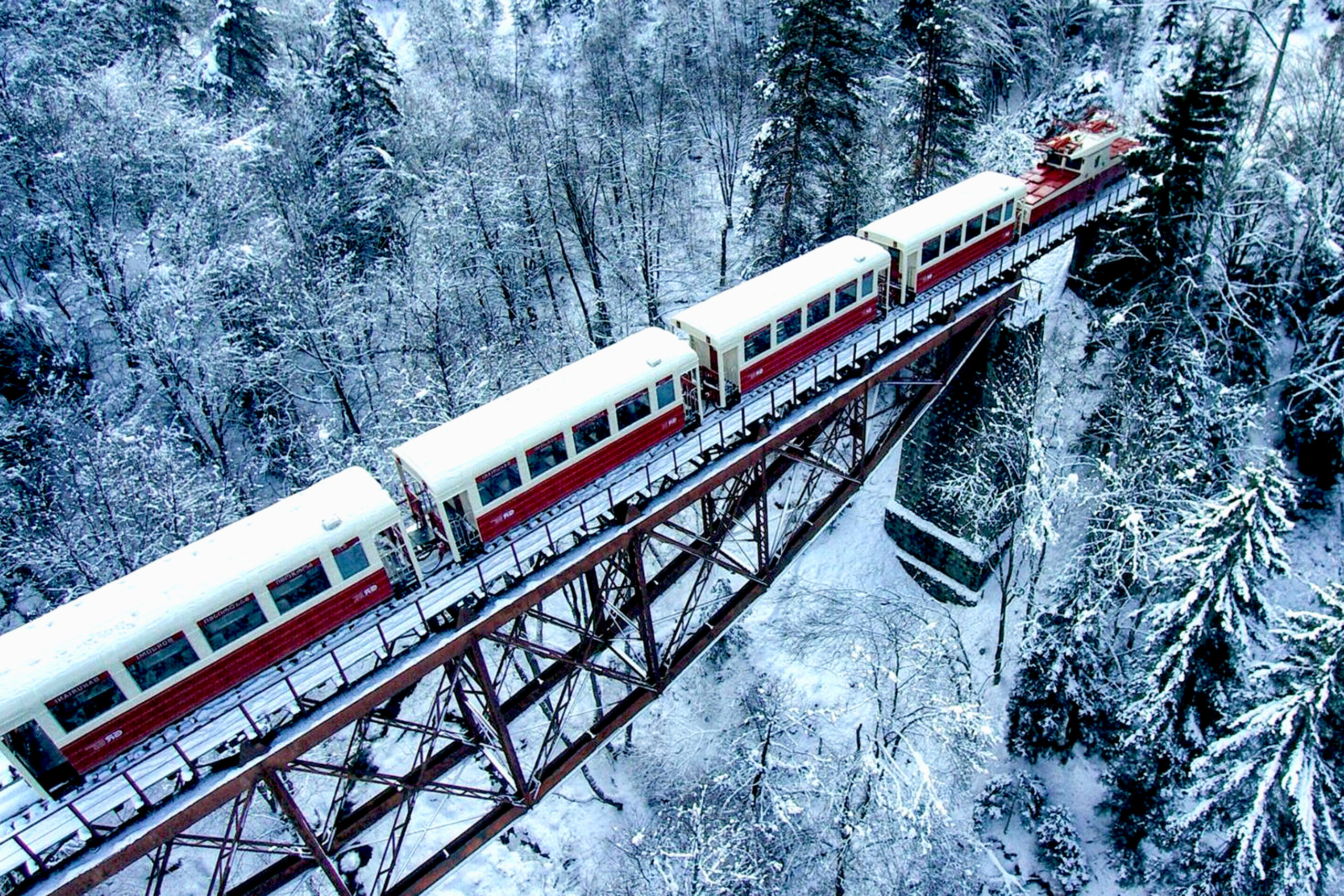 5) The Mysterious caves
There are two impressive caves not far from Kutaisi: Sataplia and Prometheus. The first one contains fossilized dinosaur footprints, the second one is a bit bigger and ends with a boat ride on an underground river. So, during your winter trip, don't miss your chance to visit two of the most attractive tourist spots in Georgia!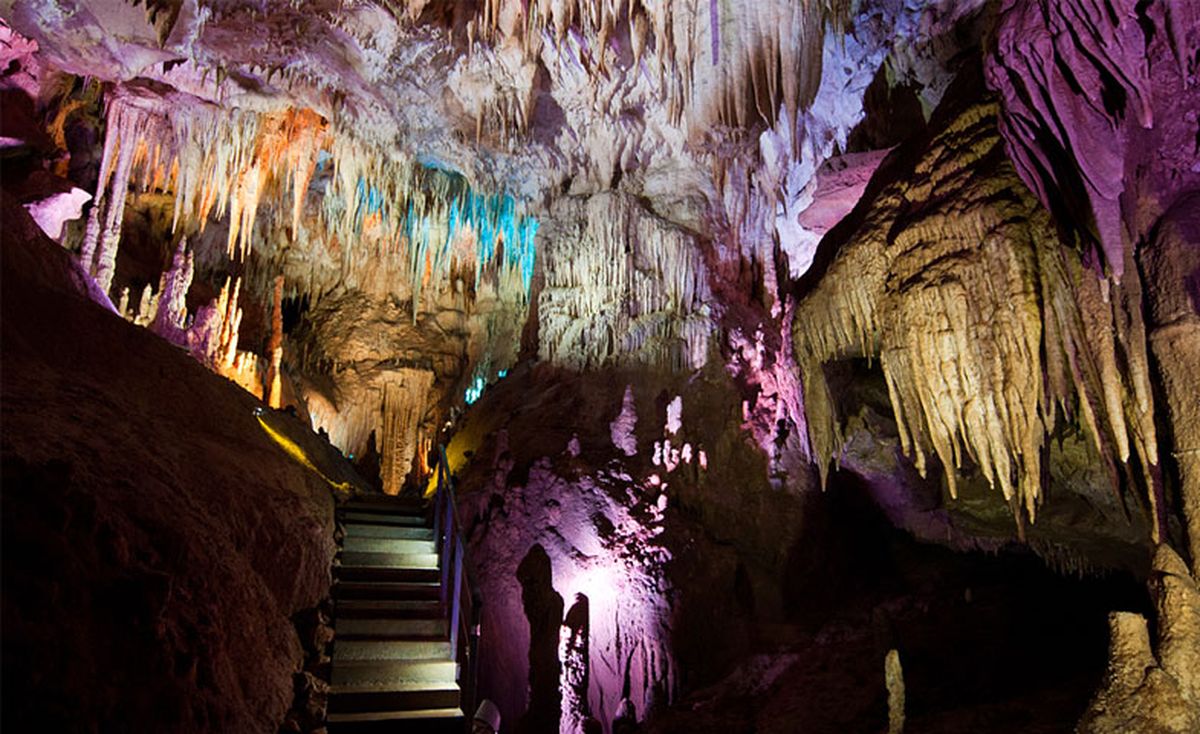 6) Vardzia
Located in the southern part of the country, remarkable caved-town Vardzia is known for its impressive churches, shrines and beautiful frescoes. Dating back to the 12th century AD and situated on the banks of the river Mtkvari, it is one of the most important historical sites in Georgia. In winter the snow-covered fascinating site is getting even more incredible!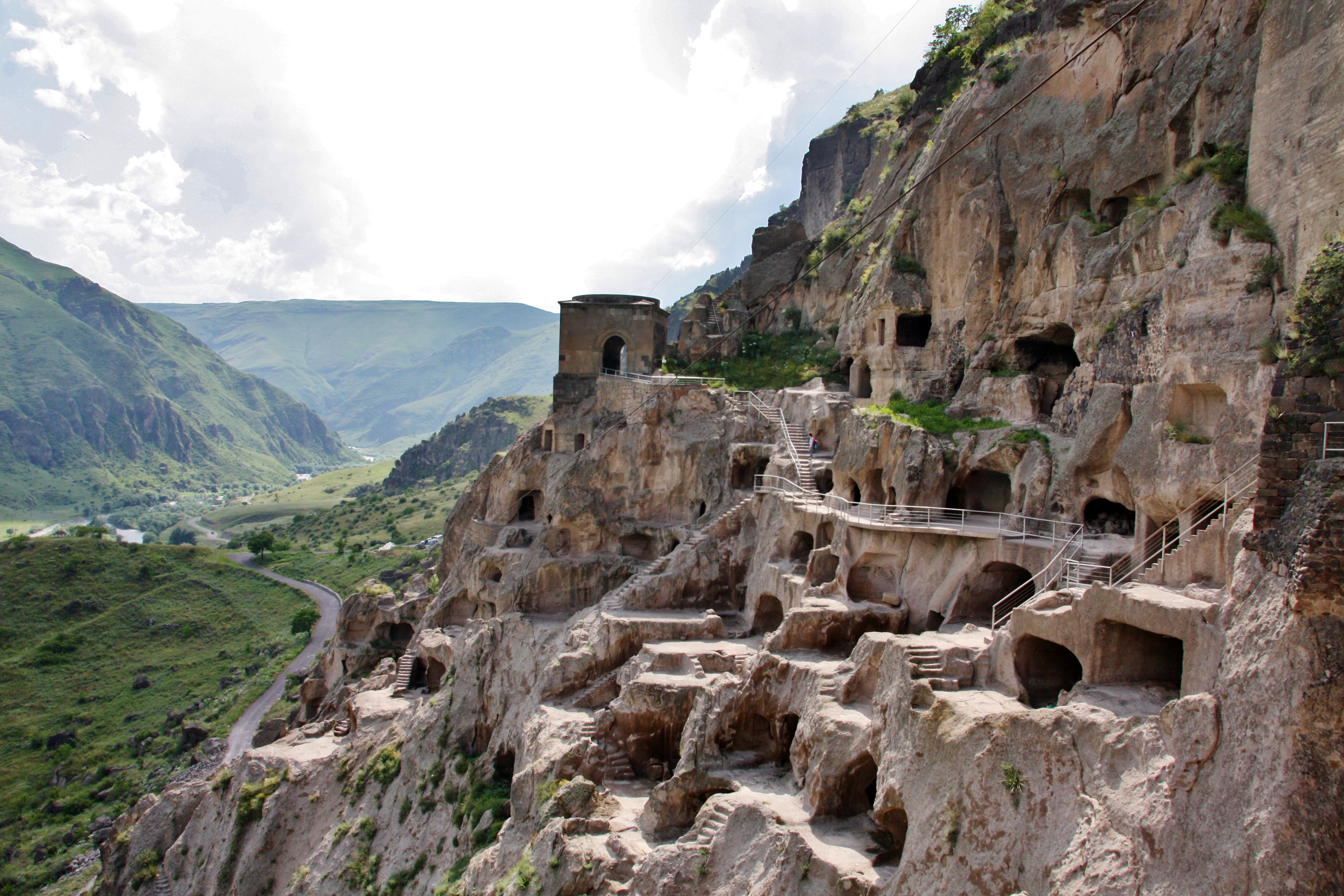 Suggested to read: 10 Beautiful places to visit in Azerbaijan
Similar blogs