10 Best Places To Visit In Morocco
10 Best Places To Visit In Morocco
Morocco is a Northern African country, bordering the North Atlantic Ocean and the Mediterranean Sea, between Algeria and annexed Western Sahara.
Morocco is a Northern African country, bordering the North Atlantic Ocean and the Mediterranean Sea, between Algeria and annexed Western Sahara. It is one of only three nations (along with Spain and France) to have both Atlantic and Mediterranean coastlines. A large part of Morocco is mountainous.
Morocco is full of rich history, unique culture, marvelous natural beauty, and endless opportunities for travelers to excite the senses. Walking through any Moroccan destination, you can smell fresh mint leaves, incense, perfume, leather, and smoky coals sizzling underneath a roasting tagine.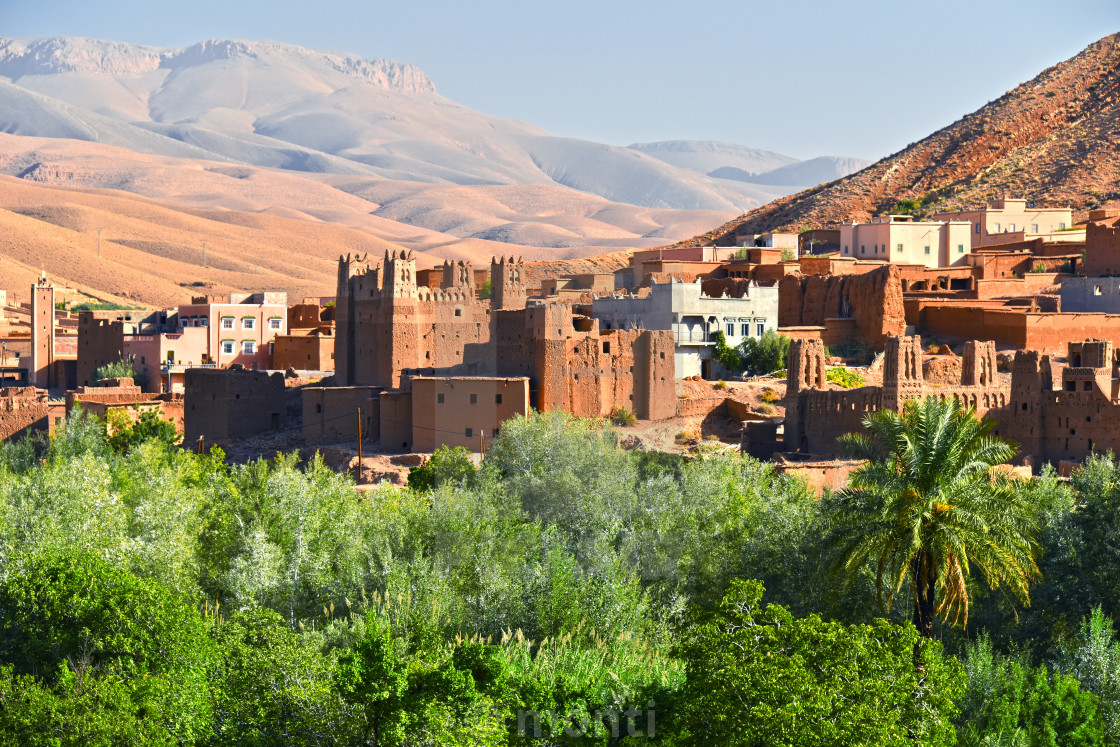 Learn more about tours to Morocco: Tours to Morocco
Traveling through the country you'll stumble across gorgeous beaches, rugged mountain ranges, golden desert sands, winding roads, farming villages, waterfalls, forests, Mosques, museums, ancient Roman ruins, tanneries, and so much more.
Here are the TOP 10 places to visit in Morocco.
1) Marrakech
Located north of the foothills of the Atlas Mountains, Marrakech is a crowded city. And also Marrakech is one of the popular Morocco tourist attractions. From the central square of Djemma El-Fna to the El Badi Palace, and the bustling souks or bazaars, there's a lot to do and see here! Shopping is one of the best things to do in Morocco, and Marrakech is the most ideal place for it. In fact, Marrakech is also considered the safest city to visit in Morocco besides Agadir. This is surely one of the best places to go in Morocco.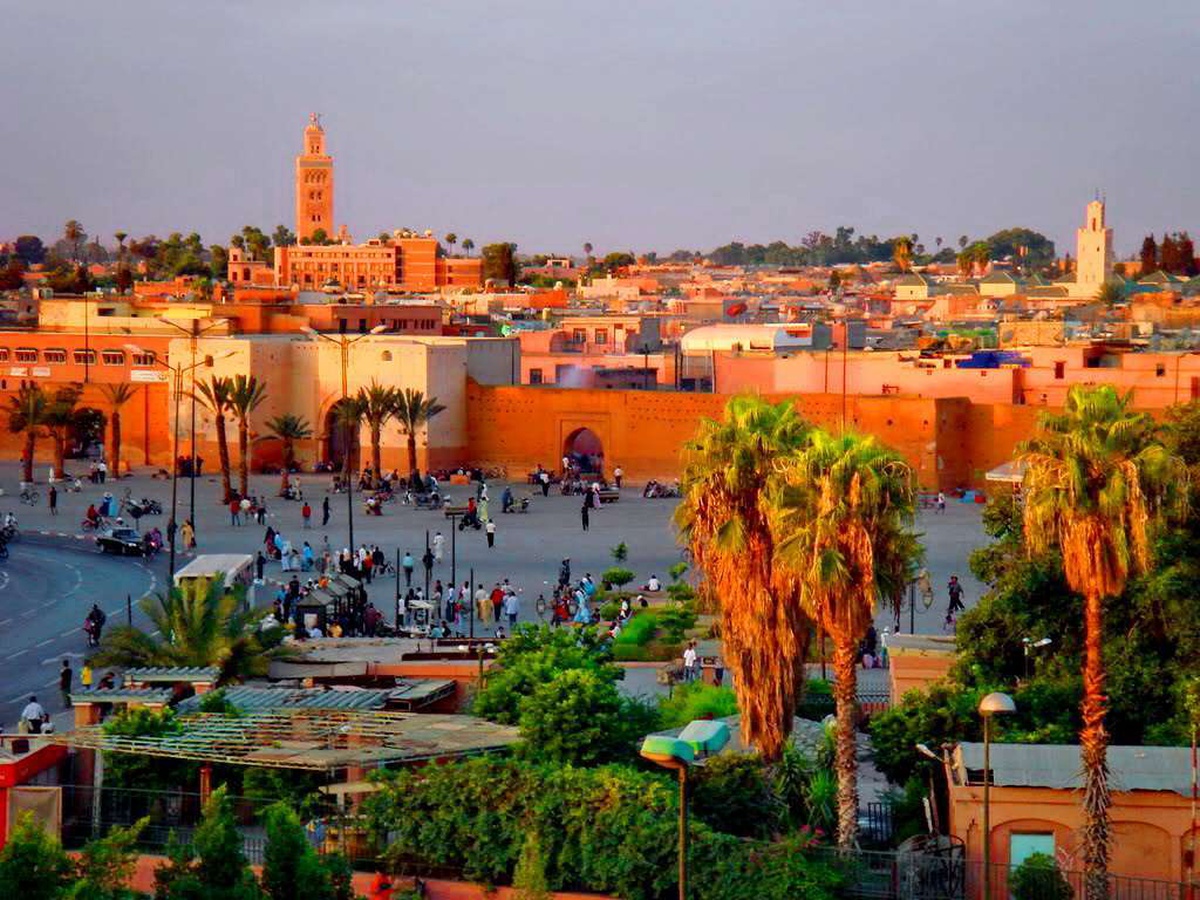 2) Asilah
Situated on Morocco's North Atlantic coast, seaside Asilah is popular amongst tourists. Apart from the sandy beaches, the city walls covered in colorful murals also make this city one of the top Morocco places to visit! This is one of the awesome reasons why a honeymoon trip to Morocco should be on your travel list!
3) High Atlas
Being North Africa's highest mountain range, High Atlas is popularly known as the mountain of mountains. This place is a paradise for trekkers, especially from spring to autumn. It runs diagonally across Morocco for approximately 1000 km, and its saw-toothed Jurassic peaks act as a weather barrier.
Out of all the best places to visit in Morocco, this one is so beautiful that it will take your breath away! Get your hiking shoes out and set off on a journey you'll remember for life!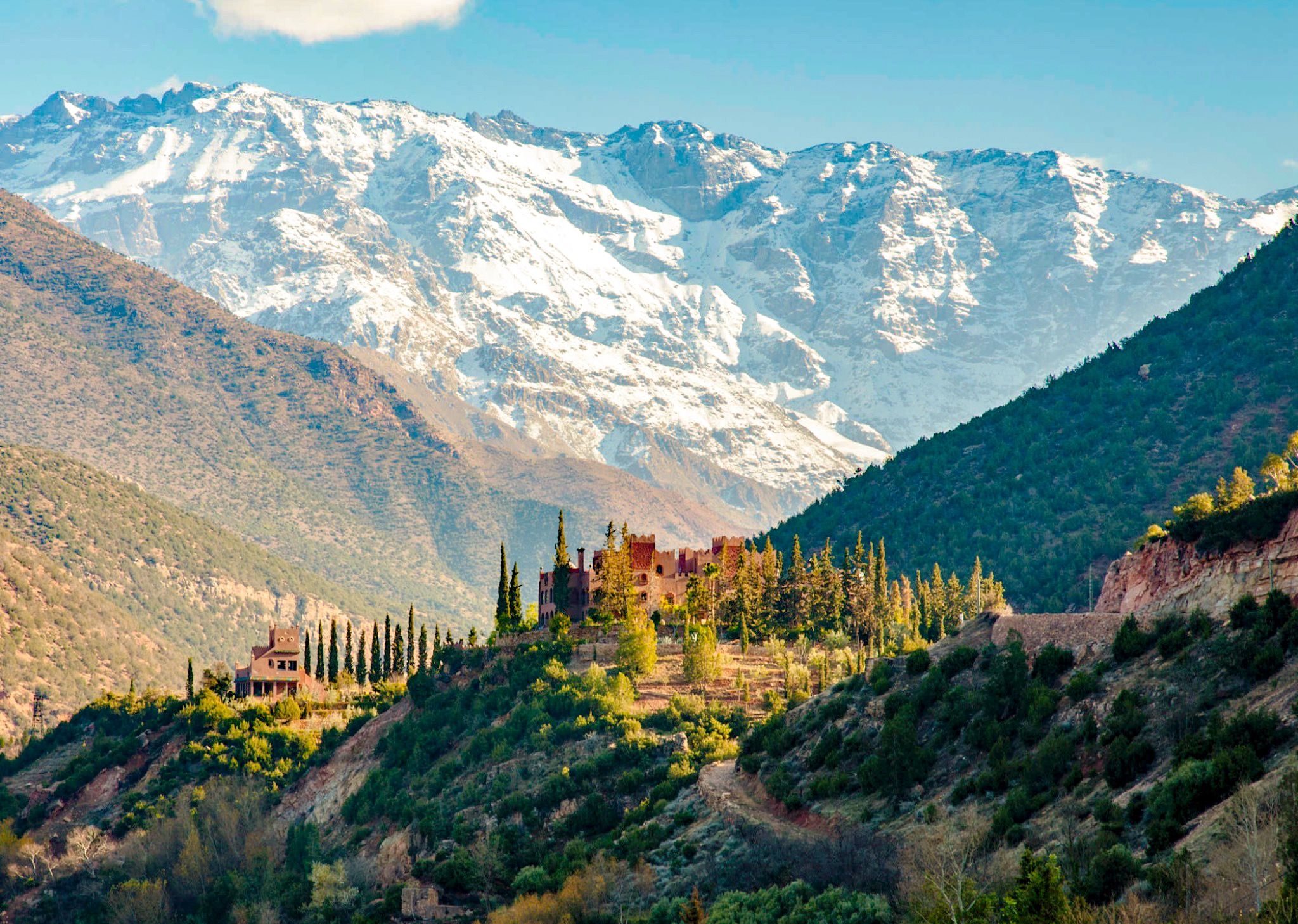 4) Essaouira (Mogador)
Essaouira is one of the top Morocco tourist attractions. And not just because it's a great city to get away from the heat and monotony of the big city's lifestyle, but also because it's the place where season three of Game of Thrones was shot!
What makes it more popular is that back in the 60s, this seaside town was a popular beach hangout for celebrities like Jimi Hendrix and Bob Marley. Do not miss the Gnaoua, one of the most vivid beach festivals in the world.
Suggested to read: 10 Best Places to Visit in Mykonos Greece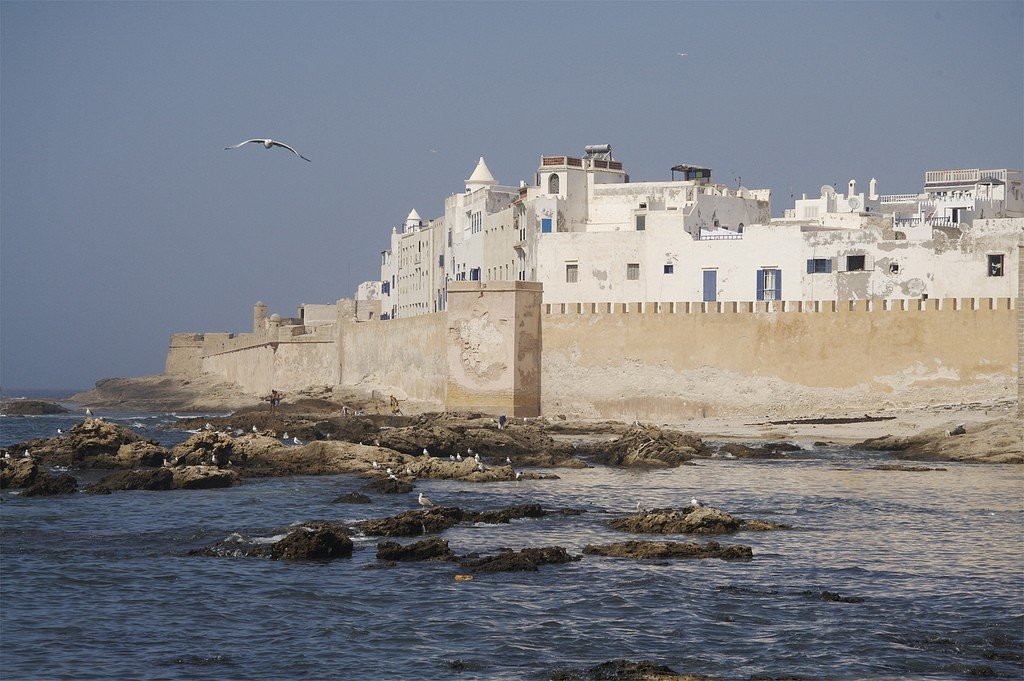 5) The Sahara Desert
The desert is absolutely a must-visit when you're in Morocco. From watching the gorgeous sunset over the dunes to gazing at the sky full of bright stars, every experience in the desert is captivating and unforgettable. Make sure that out of all the best places to visit in Morocco, you do keep a few days for a trip to the Sahara Desert, one of the finest places to travel in Morocco!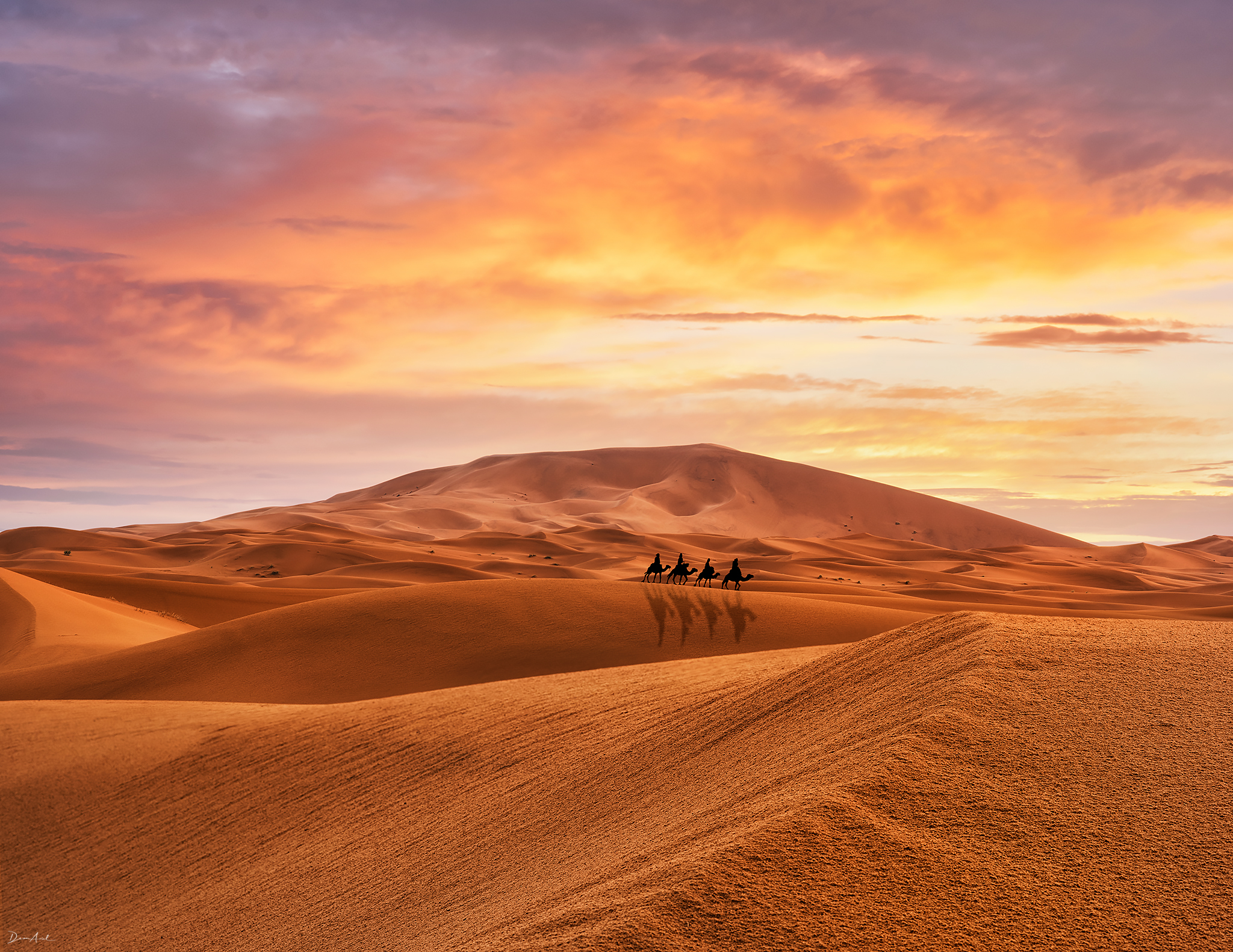 6) Rabat
Situated on the coast, Rabat is the country's capital and one of the top Morocco tourist attractions. The year-round good weather and the tranquil Morocco beaches are only a couple of reasons behind its popularity. It is one of the best places to visit in Morocco!
The city has a new portion, which has wide boulevards and outdoor cafes, and the old town or medina, which has fortified walls. With so much that it offers to tourists of all ages and nationalities, you must make sure you don't skip this place off your itinerary!
7) Casablanca
Casablanca is undoubtedly one of the best places to visit in Morocco and the ideal representation of modernity. The city's stunning Moresque buildings, which meld the French-colonial design with the traditional Moroccan style, are the best thing to admire here. Owing to its awesome food and architecture, it is definitely among the best places to travel in Morocco.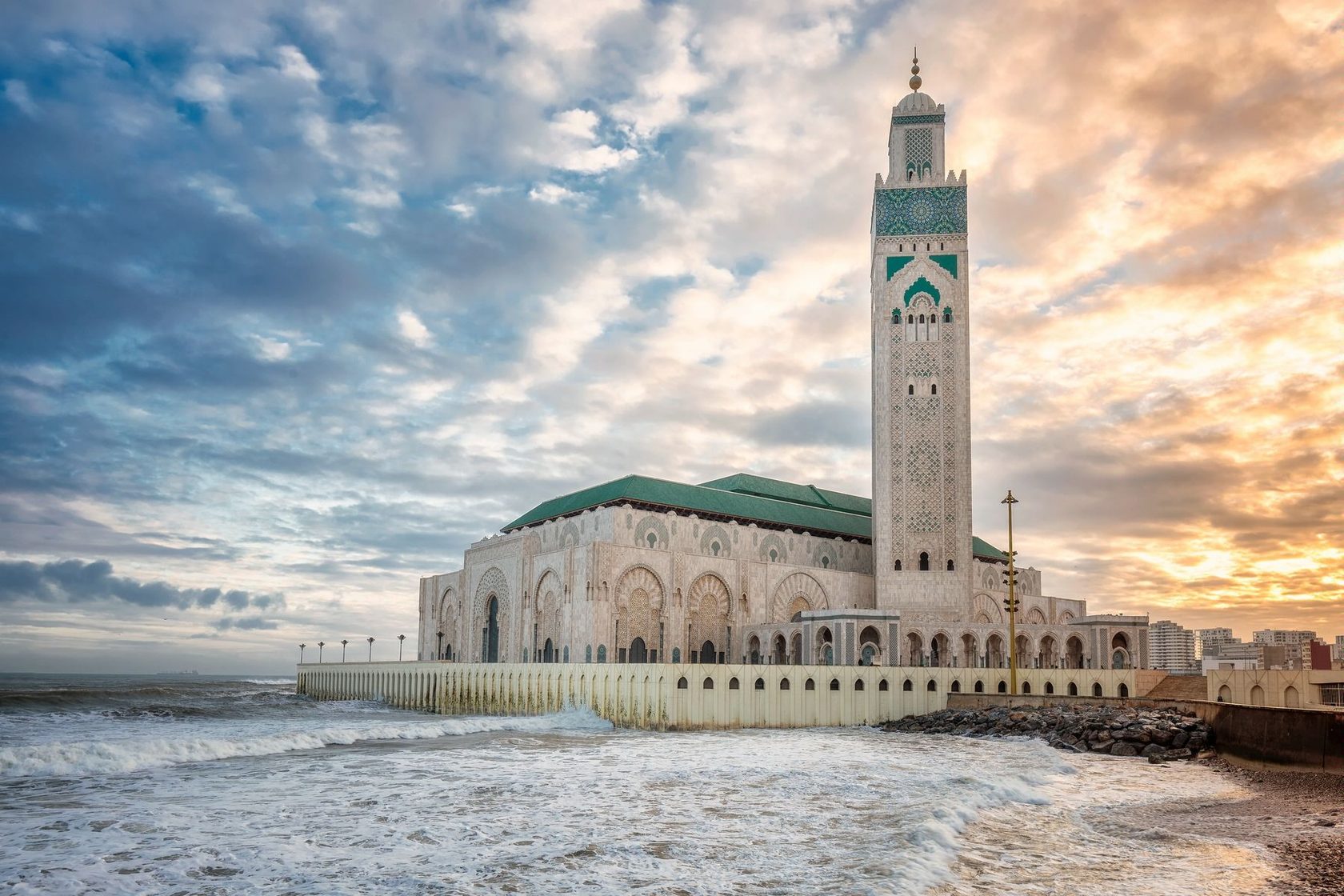 8) Tinghir
Tucked between the High Atlas Mountains and the gorgeous Sahara Desert, Tinghir is Morocco's crown jewel that sits snugly in the center of the Todra Valley and is probably one of the best places to see in Morocco for couples. Unlike other places in this country, Tinghir happens to be an old French town that has now turned into a sprawling city entertaining tourists with splendid flower gardens, Kasbahs, and rustic narrow streets.
Being one of the top places in Morocco, it's also every hiker's favorite city in Morocco since it provides amazing views of the entire city and surrounding hills after a hike up to the 18th Century Glaoui Palace ruins sitting at a considerable elevation.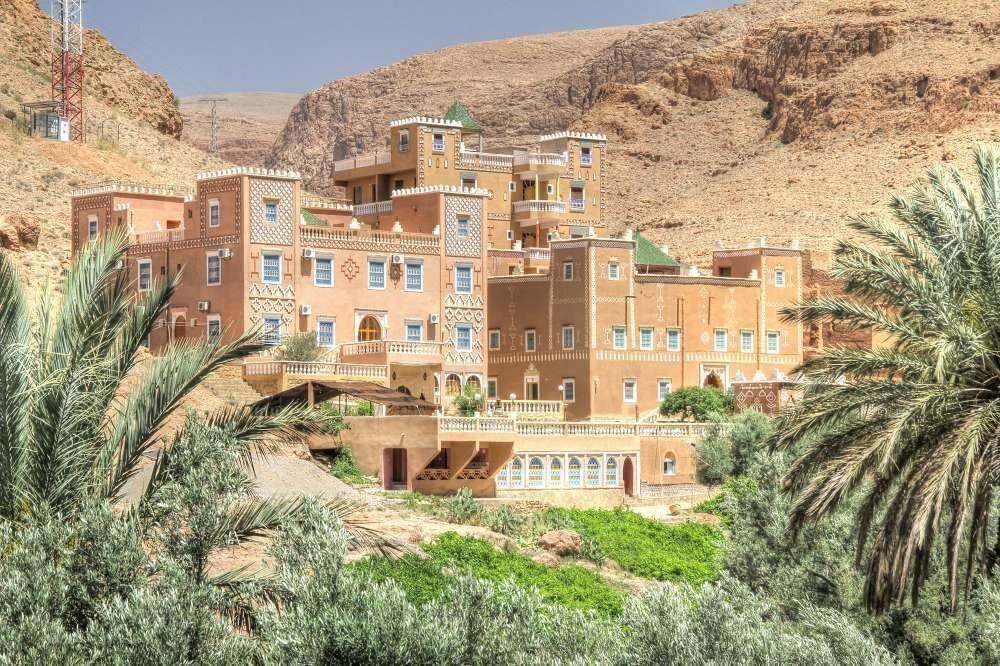 9) Fez
One of the fascinating Morocco attractions, Fez possesses everything you need out of a 1,200-year-old Maghreb city in the Middle Eastern deserts. It's among the most exciting places in Morocco where you'll find a Fès el-Bali, which happens to be the historic heart of this city with a deep and mysterious labyrinth of lanes and staircases set amidst colorful tanneries and cottages that will blow your mind.
Another great attraction of this place is the elegant boulevards of Ville Nouvelle where the French had created stunning palm-fringed avenues and refreshing fountains alongside lavish hotels and Parisian-flavoured streets.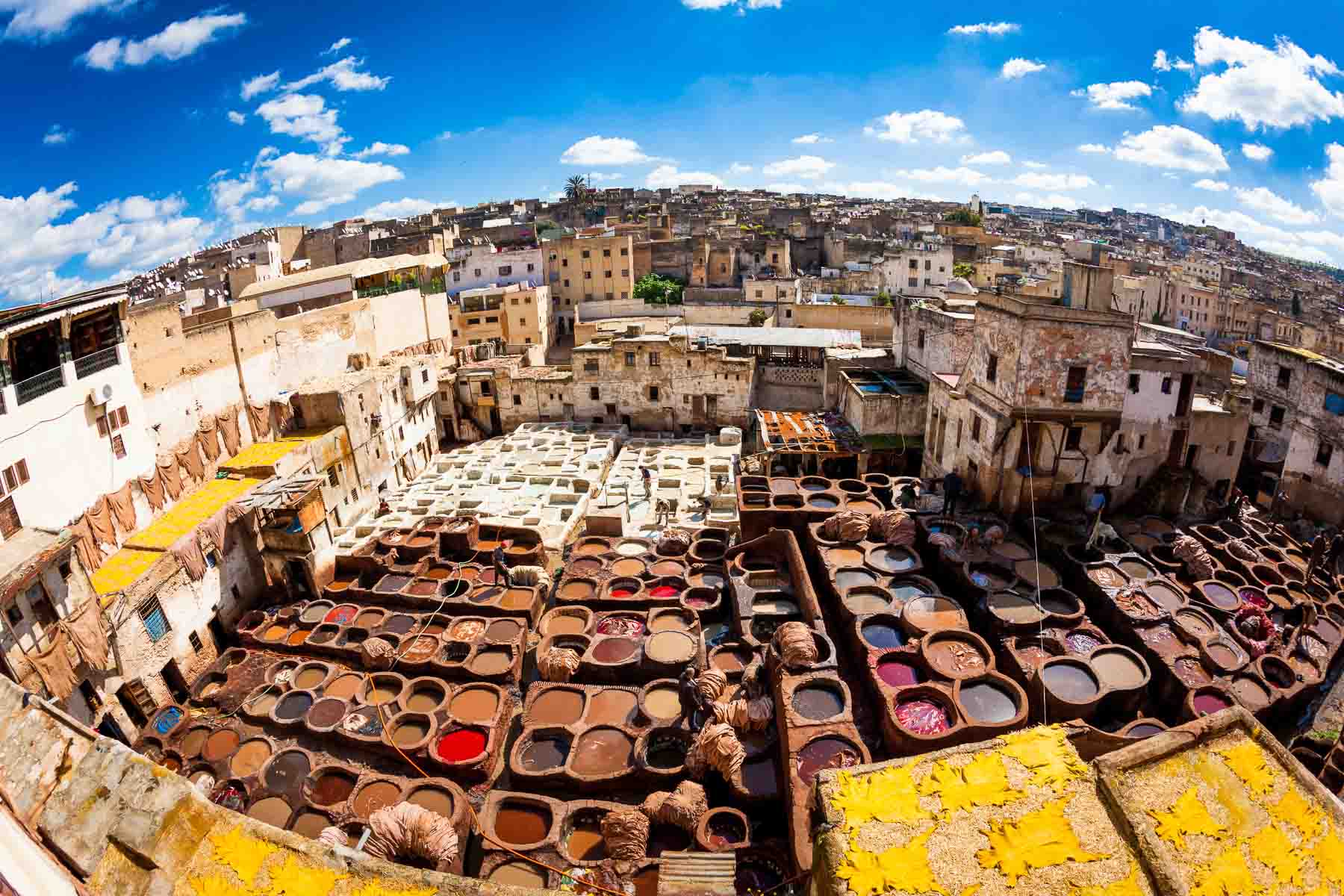 10) Ait Ben Haddau
One of the must-see places in Morocco, Ksar Aït Ben Haddou is an ancient village that is home to a number of houses that have been built on a hillside. This destination happens to be one of the most beautiful places that one has ever seen. Most of the village has been abandoned in the present day and has been left for the tourists to explore. The film set of the Hollywood blockbuster 'Gladiator', this place teleports one to the golden days.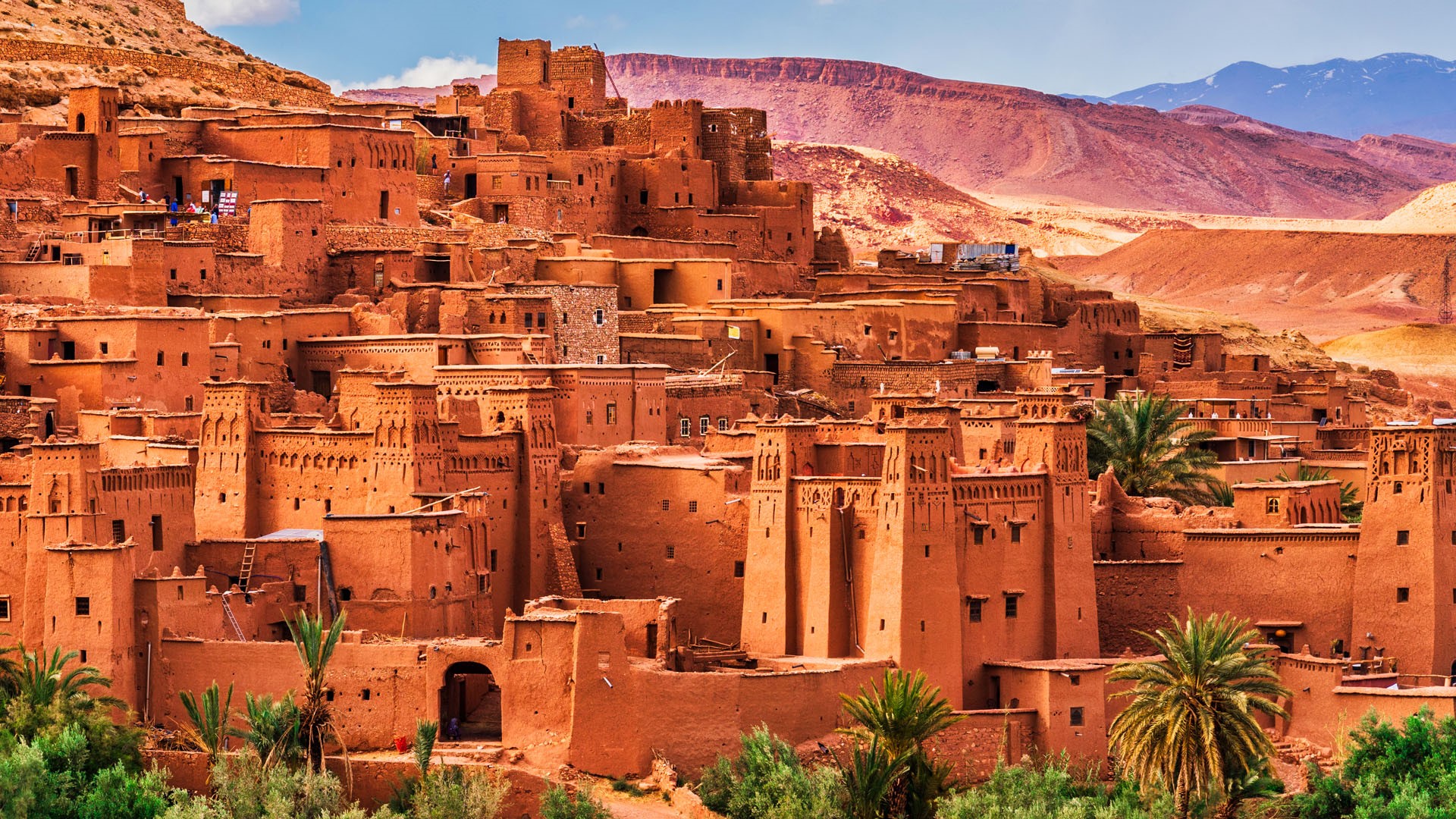 It is always best to hire a guide when visiting this place. If you wish to witness the renowned 'cafe view', take a trip deep inside the village. The guide is more like to have contacts with the locals and owners, which will make it easier for you to get in.
Suggested to read: What to see in Athens? TOP 10 places to visit in Athens
Similar blogs