What to eat in Morocco? Top 10 must try Moroccan dishes
What to eat in Morocco? Top 10 must try Moroccan dishes
Influenced by Andalusian Spain, Arabia, and France, Morocco's cuisine is a delicious combination of mouthwatering flavors that make it unique.
Morocco has a unique and distinct culinary tradition. Traditional Moroccan food is warm and hearty, with generous helpings of onions and a delicious blend of spices. The smell of tagine and couscous wafts out of restaurants as you walk down the street.
Influenced by Andalusian Spain, Arabia, and France, Morocco's cuisine is a delicious combination of mouthwatering flavors that make it unique.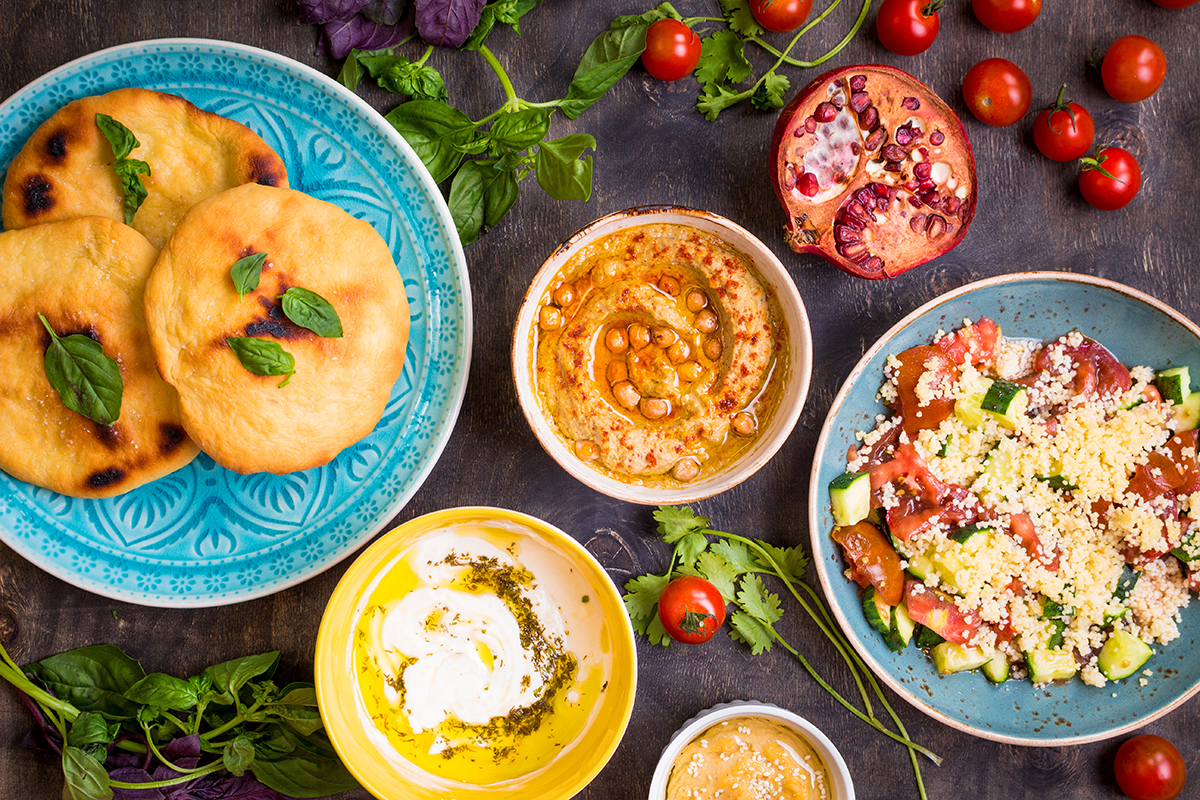 Here is the list of 10 must-try Moroccan food.
1. COUSCOUS
Couscous is one of the tastiest and must-try food in Morocco. It is commonly served with meat or vegetables, it is almost impossible to leave Morocco without trying this popular dish. Couscous is tiny balls of semolina and is traditionally cooked in a steamer over a large metal pot filled with stew until it softens. Berbers often prepare massive portions of couscous to serve others. Raisins often accompany the couscous and a bowl of sweet buttermilk infused with orange flowers. This dish is usually saved for holidays and special occasions such as weddings, funerals, and the conclusion of Ramadan. Lucky for travelers, it can also be found in almost any restaurant in Morocco year-round.
Learn more about tours to Morocco: Tours to Morocco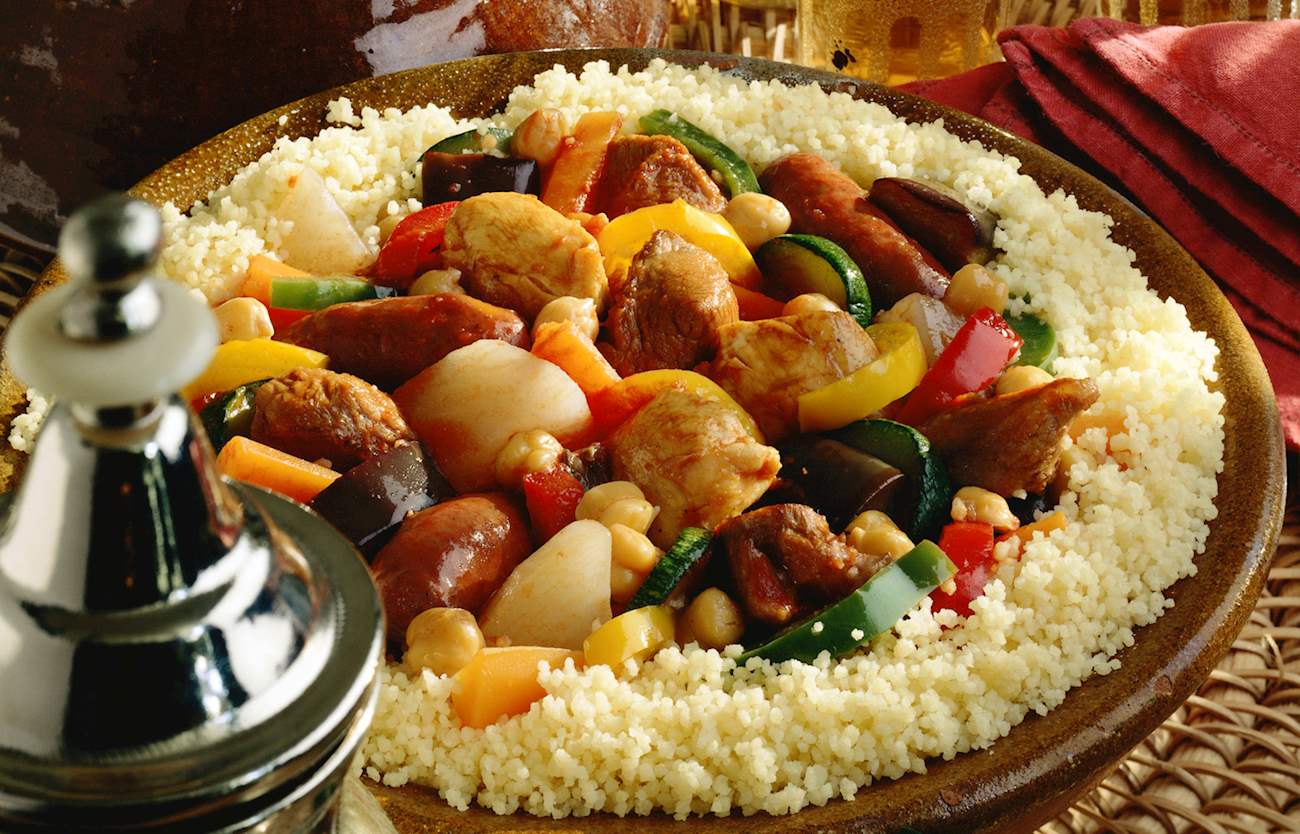 2. BASTILLA
Second, on the list of must-try dishes in Morocco is Bastilla. This savory and unique pie features layered sheets of thin dough. Many are surprised to find this dish filled with a mixture of meat, parsley, onions, spices, and egg. When making Bastilla, the cooking process is finished off with a top layer of icing, sugar, cinnamon, and more onions. Traditionally Bastilla was saved for special occasions and was sometimes made with meat from young pigeons. Today, Bastilla is made a lot cheaper and with more common meats such as chicken, beef, or fish.
Recommended to read: 10 Best Places To Visit In Morocco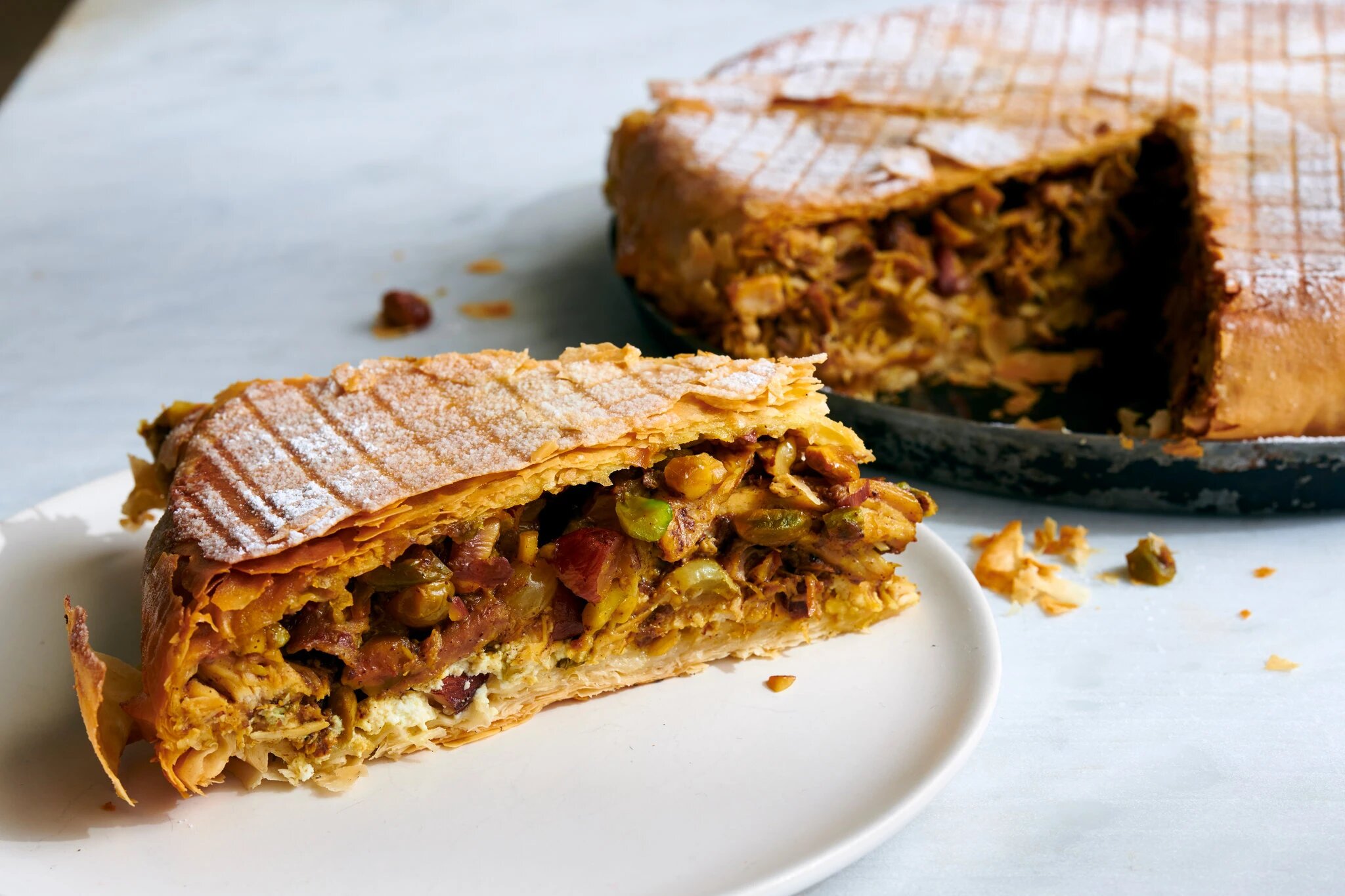 3. TAGINE
A tagine is a clay cooking pot with a conical lid that gives its name to a myriad of dishes. The tagine pot features two halves- one being the wide, circular base and the other being the cone lid that helps trap the steam and moisture back into the stew. This entire cooking process is very unique and requires very little water. The dish features a warm stew with a mix of tender meat, vegetables, and blends of spices. Tagine is almost always served with a slice of bread on the side and it's one of the tastiest Moroccan food.
Interesting to read: What to see In Casablanca? 8 must-see places in Casablanca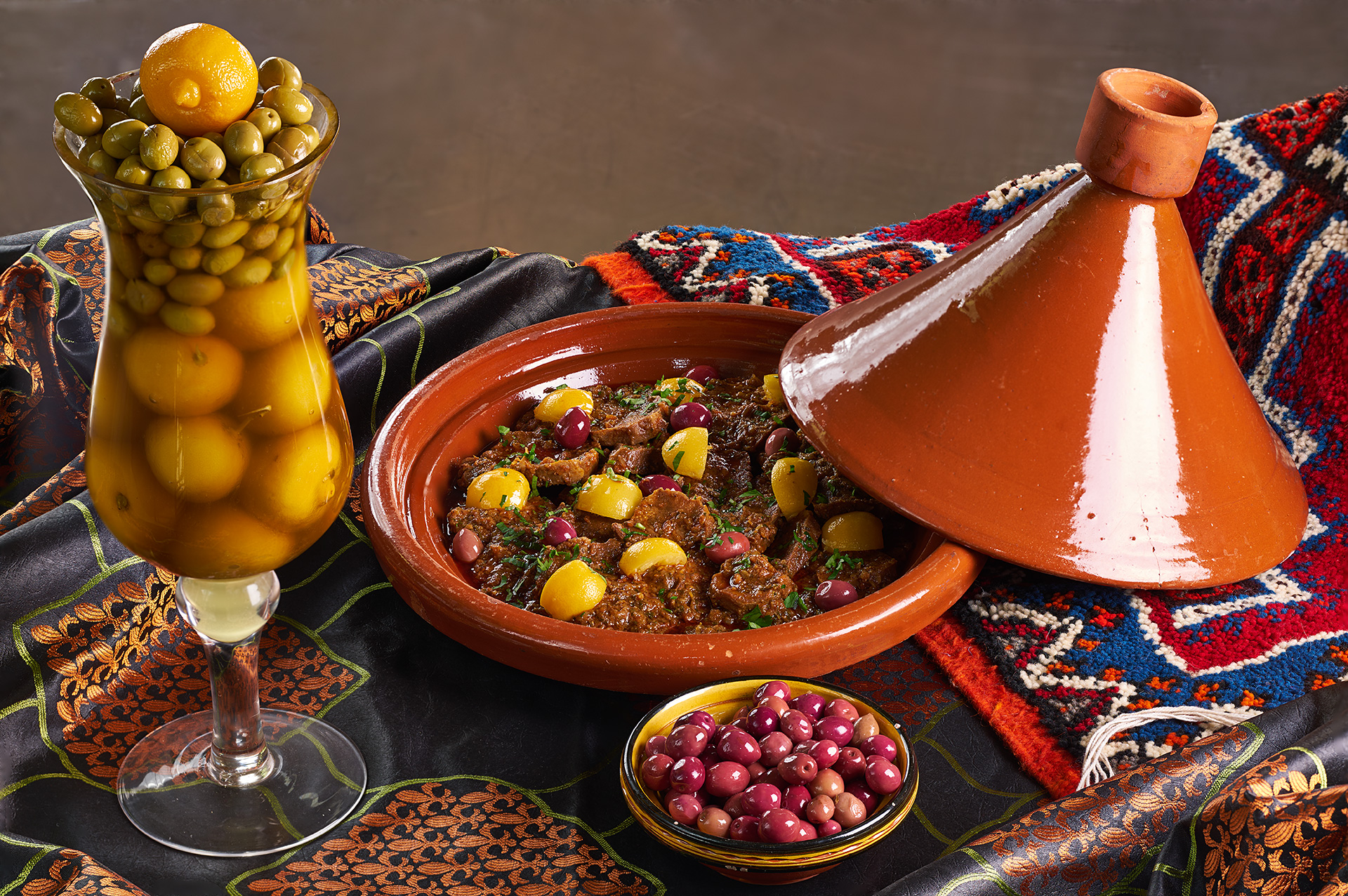 4) FISH CHERMOULA
Chermoula is a combination of herbs and spices used as a marinade before grilling over coals and as a dipping sauce. Best made with the freshest catch of the day, this seasoning is extra tasty.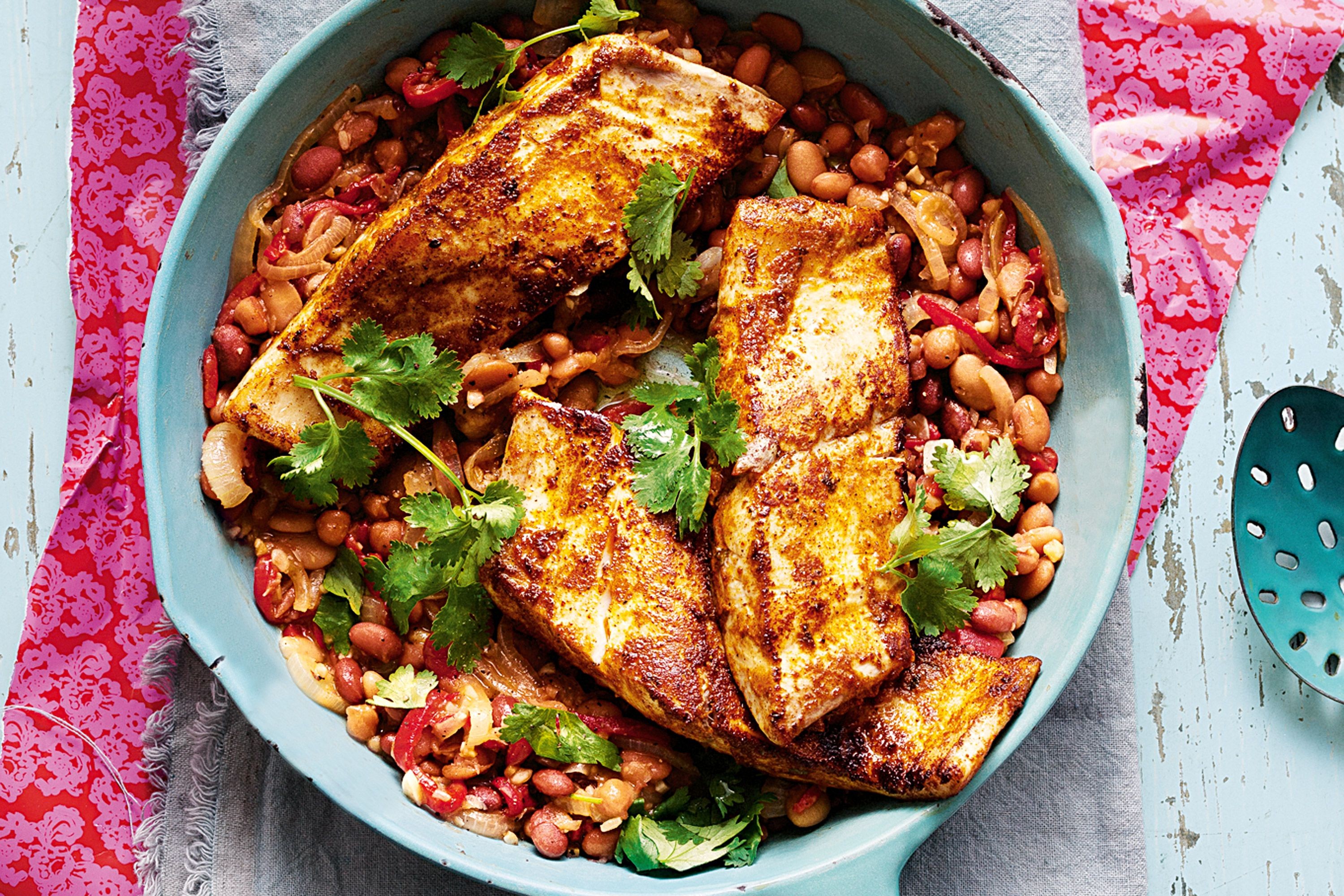 5) HARIRA
Harira is also in our top 10 must-try Moroccan dishes list. Rich with tomatoes, lentils, chickpeas, and lamb, it is finished off with a squeeze of lemon juice and some chopped coriander and served with a sticky sweet pretzel called chebakkiya.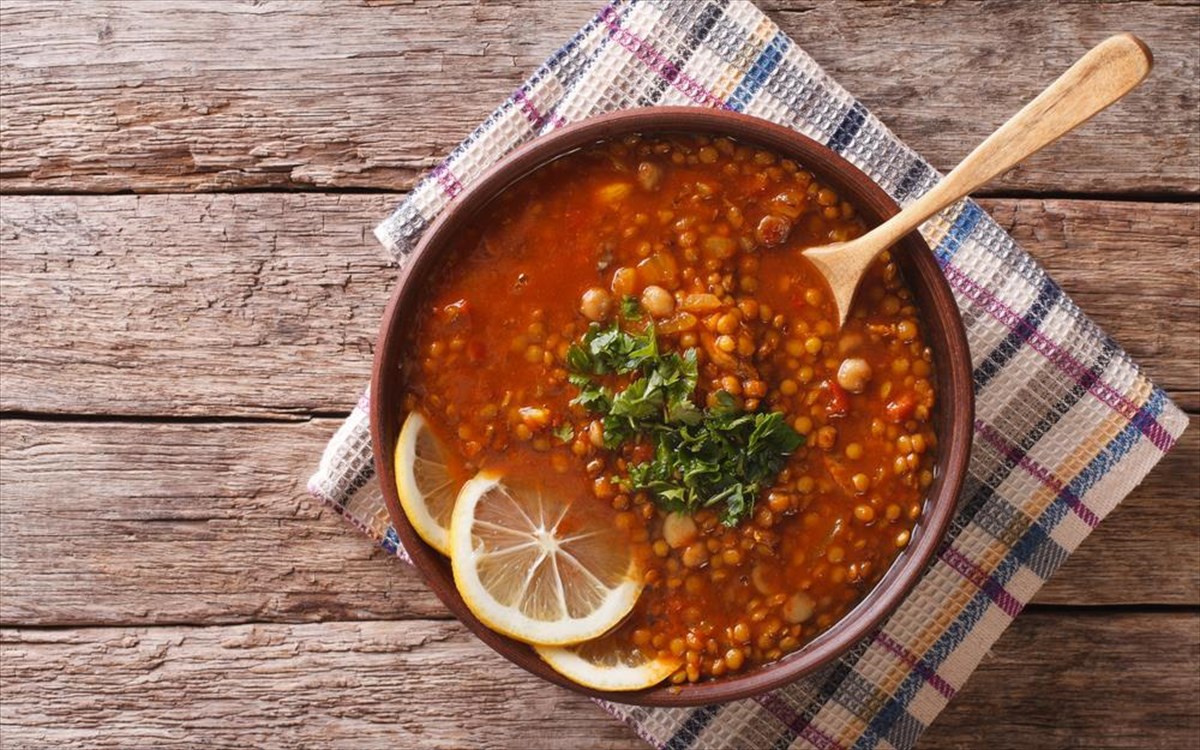 6) ZAALOUK
With eggplant and tomatoes as the dish's main ingredients, zaalouk is popular and must-try dish in Morocco. It often has a smoky flavor due to the mix of its other ingredients of olive oil, garlic, coriander, cumin, and paprika. Find it next to your order of kebabs or tagine as either a salad or a savory dip. Try spreading it on some traditional Moroccan flatbread for a delicious snack or meal.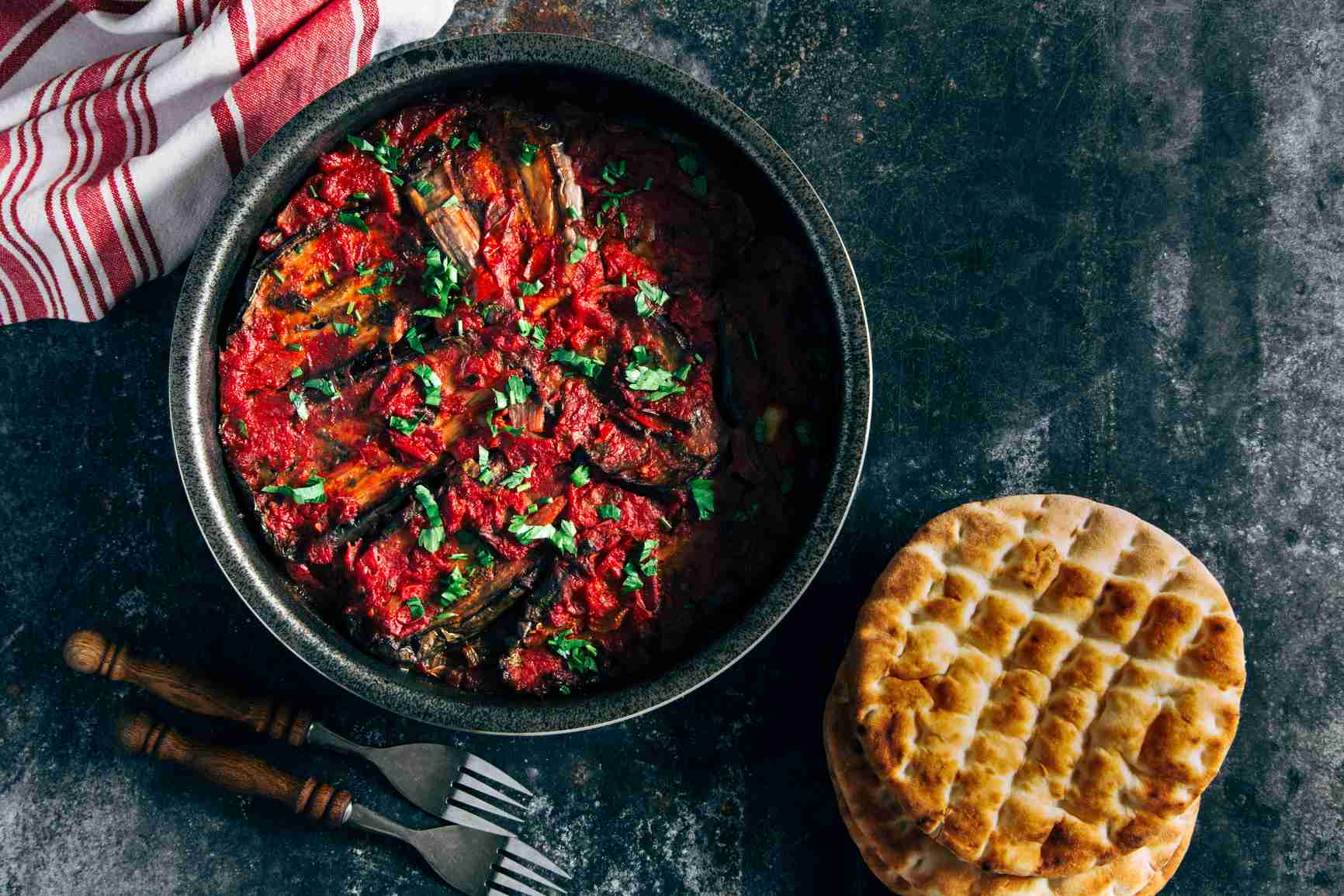 7) MAKOUDA
Moroccan street food is popular. Makuda is one of the must-try food in Morocco. Here beside the kebabs, calamari, and grilled sardines, you will find the more unusual sweet cheek meat of sheep's heads, snails cooked in a spicy broth that wards off colds, and skewers of lamb's liver with caul fat. Makouda is little deep-fried potato balls, delicious dipped into spicy harissa sauce.

Recommended to read: Traditional Egyptian Food
8) DATES

With Morocco offering over 100 varieties of dates, you are going to need to try at least once while visiting Morocco. Dates are another food that is commonly eaten for breakfast during Ramadan. You can buy a wide selection of them by the pound from stalls in the bustling market square for super cheap. Choose to eat them fresh right away or save them for a later time cooking. If just looking to try a small amount for the first time, try some dates in one of your tajine dishes.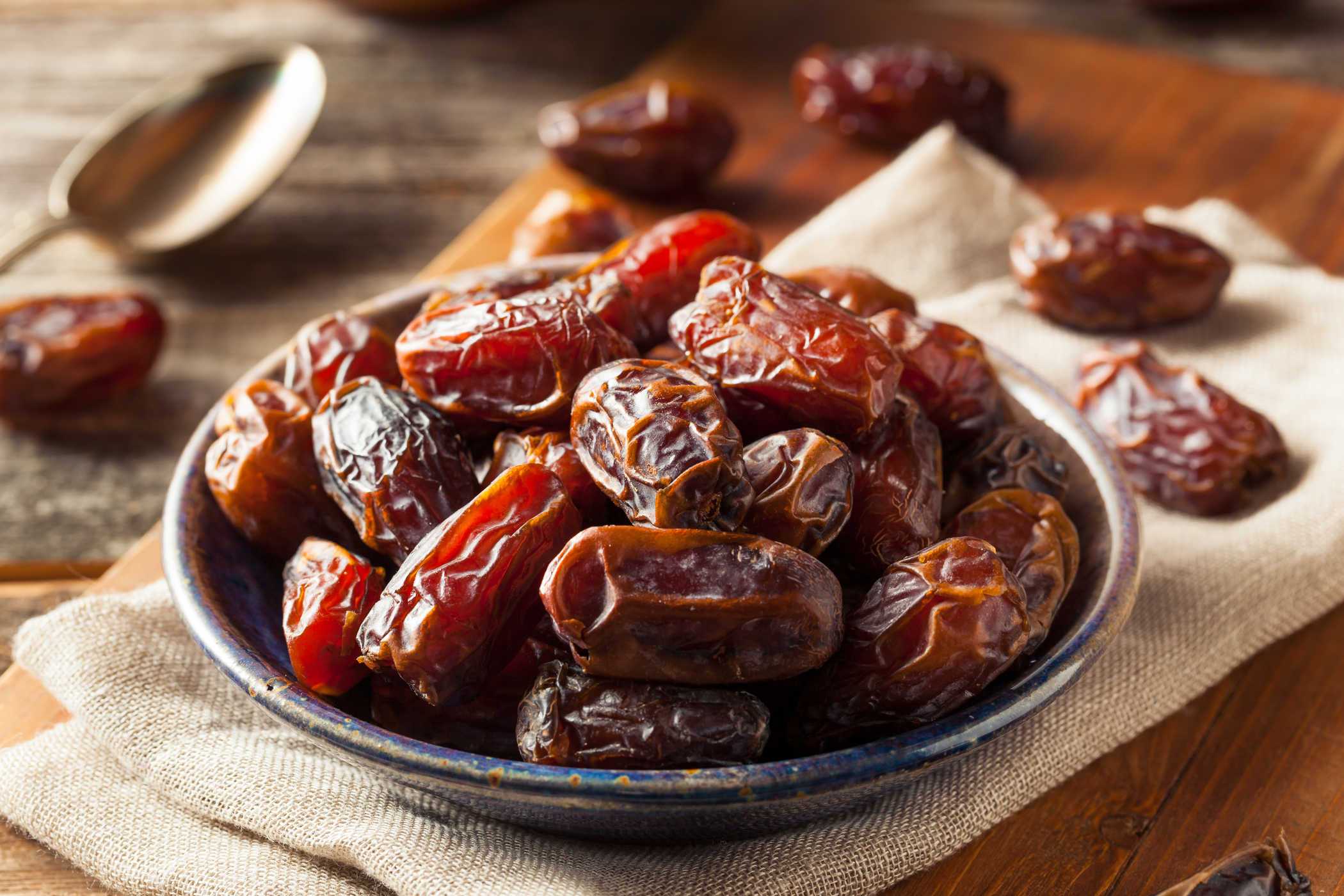 9) MINT TEA
Also known as Morocco's national drink, mint tea has an ancient history in this country. Mint tea is often described as borderline addictive with its green tea base and the addition of many mint leaves and sugar. Serving tea is a form of art in itself with servers showing off their skills in how high they can pour the drink out of the pot.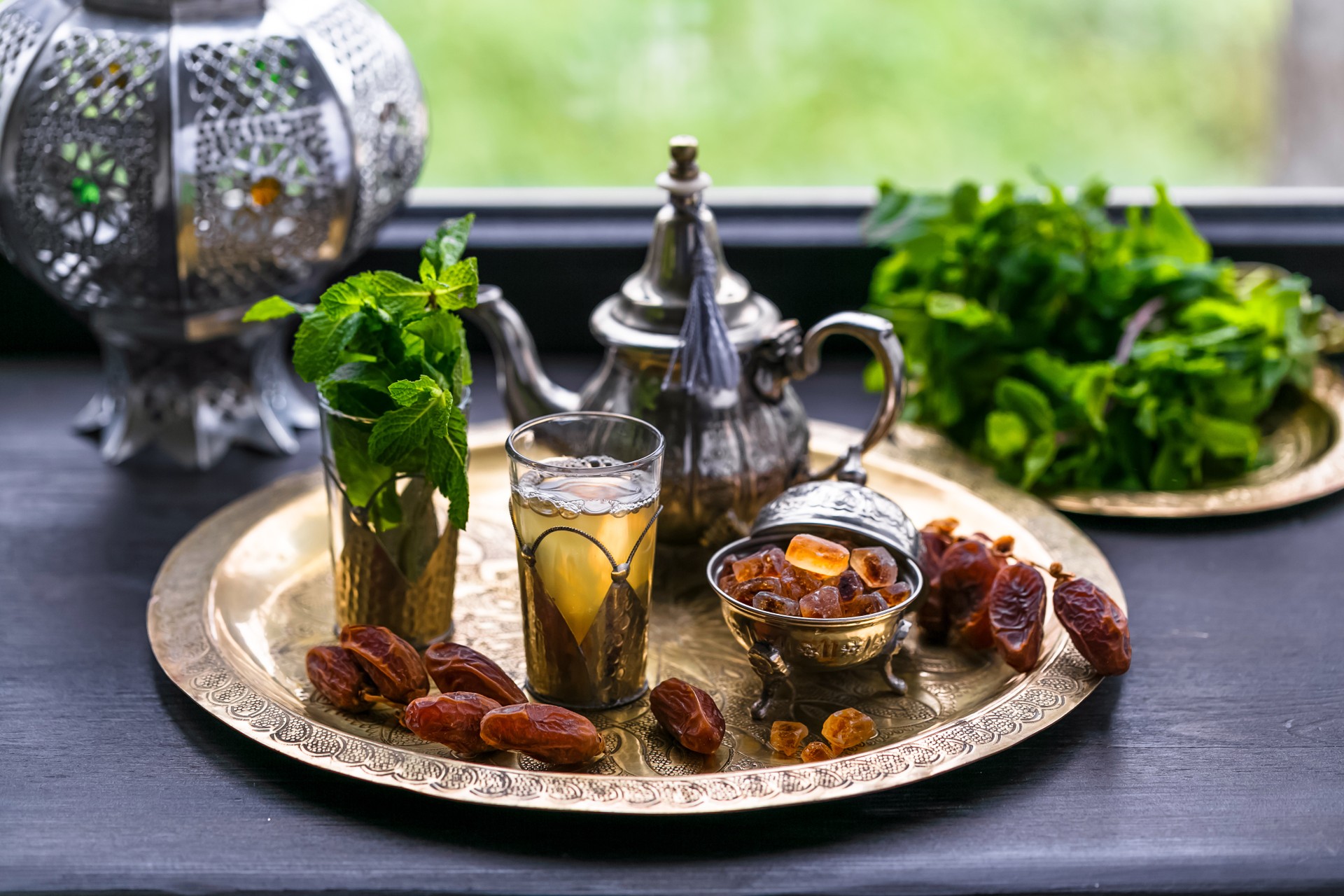 10) KEFTA TAGINE
Last but not least in our 10 must-try Moroccan lists is kefta tagine. Beef or lamb mince with garlic, fresh coriander and parsley, cinnamon, and ground coriander is rolled into balls and cooked in a tomato and onion sauce. Just before the dish is ready, eggs are cracked into depressions in the sauce and soon cook to perfection