Treatment and resorts in Georgia
Treatment and resorts in Georgia
The mild climate, the cleanest air, the abundance of thermal springs and deposits of healing mud and the beaches of the Black Sea coast are the main factors of Georgia's healing.
Georgia is famous not only for its beautiful Black Sea and ski resorts but also for its numerous health resorts located in different parts of the country. Thermal springs, therapeutic mud, and clean mountain air saturated with essential oils of coniferous forests are among the main components of healing resorts.
The mild climate, the cleanest air, the abundance of thermal springs and deposits of healing mud, and the beaches of the Black Sea coast are the main factors of Georgia's healing.

Recommended to read: 15 amazing and unique places in Georgia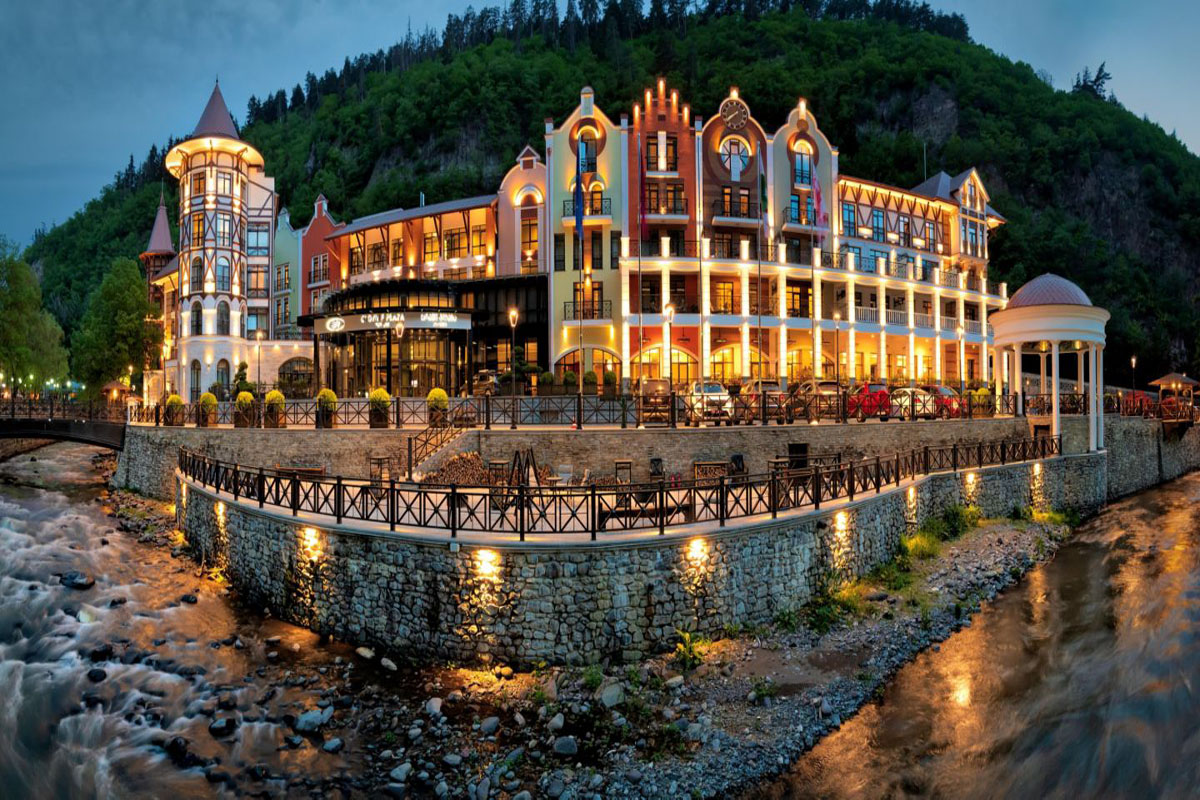 What is unique about Georgia?
The country has more than 2,000 mineral springs, the vast majority of which were used for treatment by Georgian ancestors without the use of medicines. And there are more than 340 resorts areas.
There are more than two thousand mineral water sources in the country alone, and there are almost all of their types known to science: carbon dioxide, sulfide, radon, nitrogen, sulfur, etc. Add to this the healing properties of mountain air, moderate summer temperature and pure ultraviolet, and last but not least - picturesque landscapes dotted with ancient monuments, healthy food, and an optimistic-philosophical attitude to life, which literally pervades the air of Georgia.
Learn more about tours in Georgia: Tours in Georgia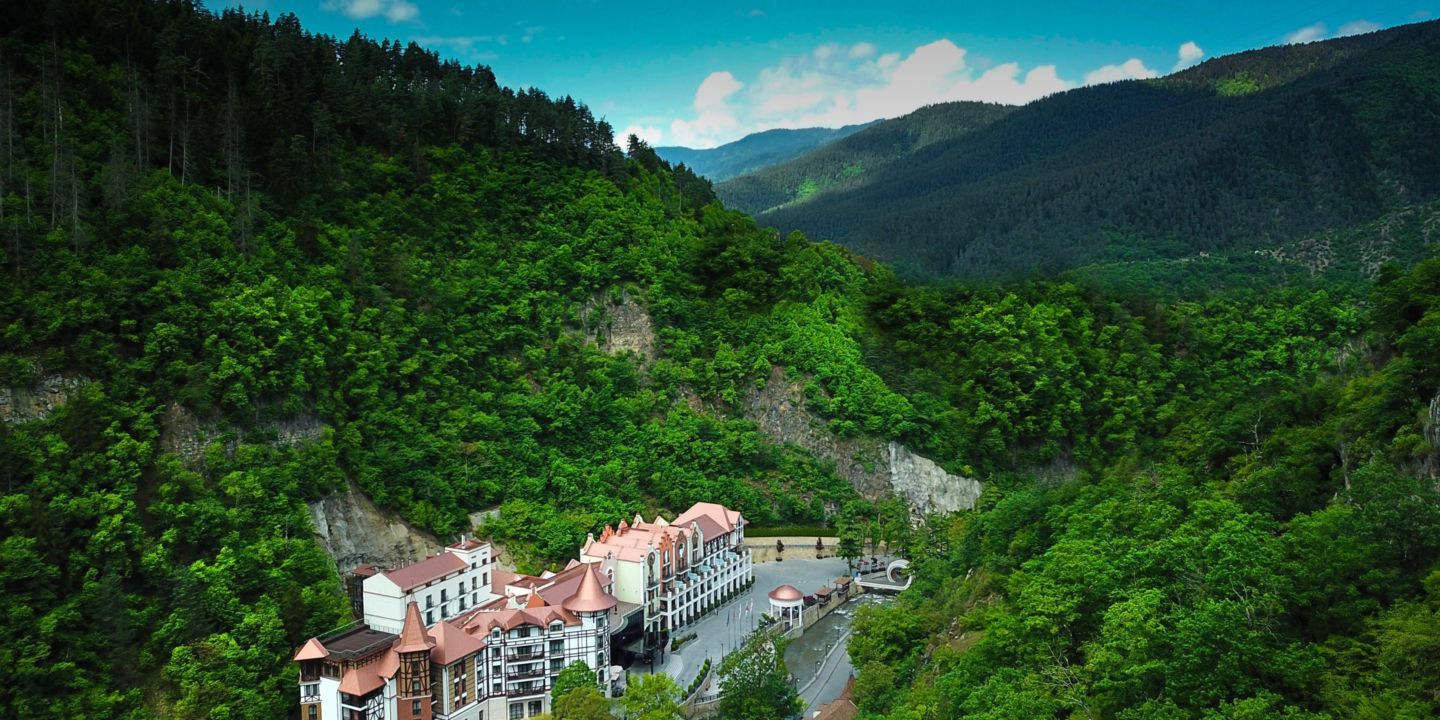 Types of resorts in Georgia:
Georgian resorts are divided into balneological, balneo-climatic, mountain-climatic, and high-mountain resorts. The main therapeutic factors here are not only the mineral waters, but also a special microclimate: Sairme, for example, is surrounded by coniferous forests, and in Utsera - the cleanest healing air, famous for centuries.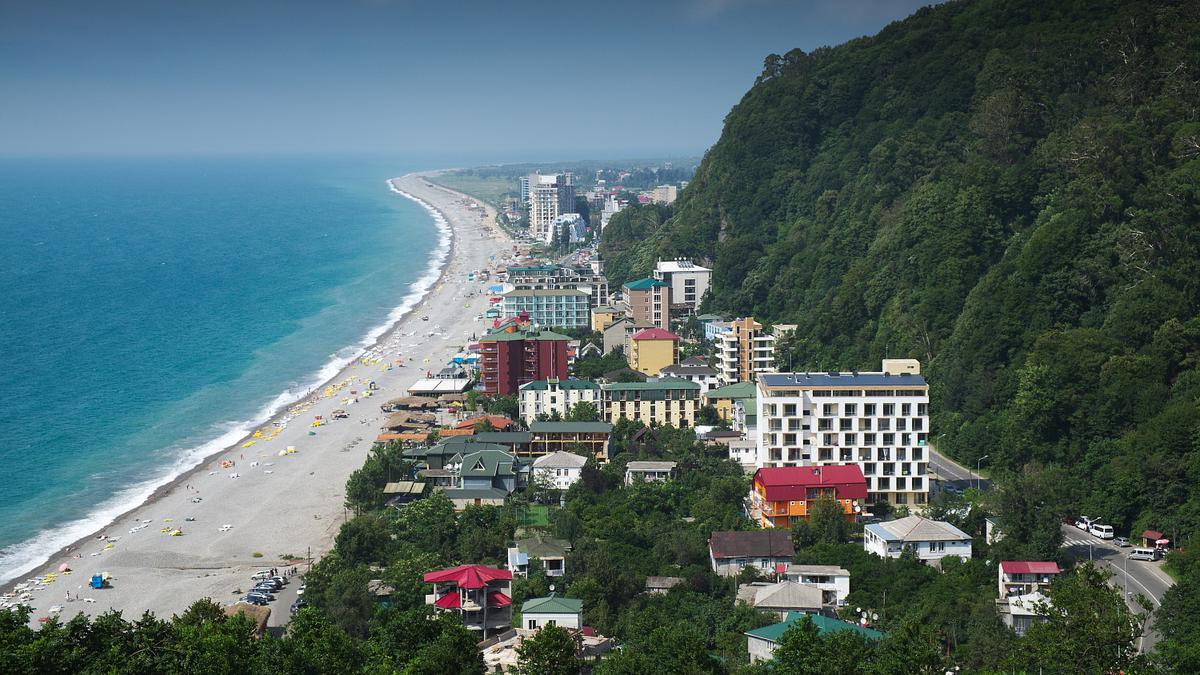 In Georgia, hot springs are very popular in cities such as:
Batumi. Located on the coast. Its main healing factor (besides seawater) is a unique combination of sea and mountain air, which allows you to successfully treat diseases of the respiratory, nervous, and cardiovascular systems.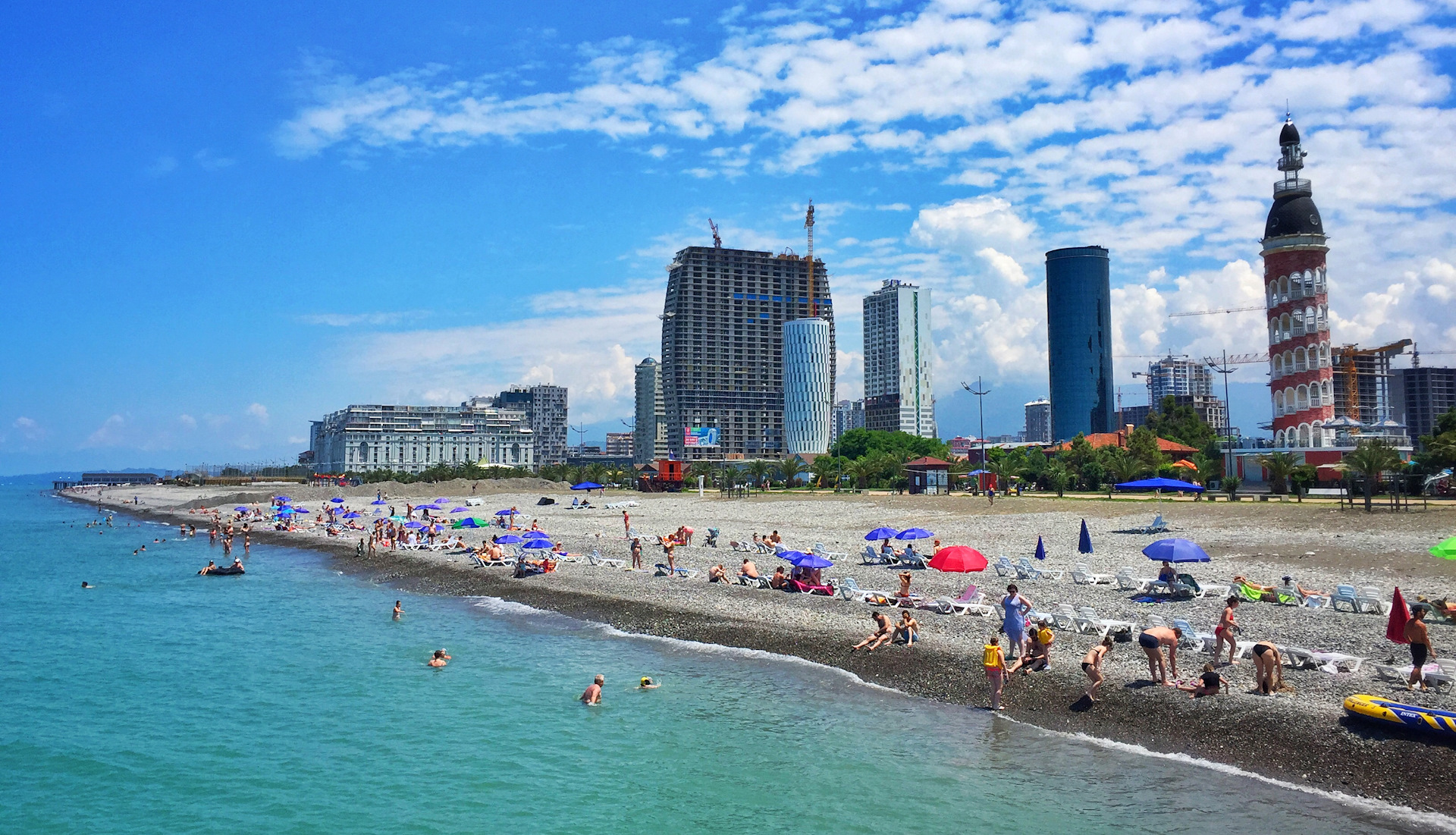 Borjomi. Its secret is in its long way through the rocks: meltwater seeps through the porous volcanic rock and settles at a depth of about 1.5 km, where it is saturated with carbon dioxide and under its action is pushed out to the soil surface. The indications for treatment are extremely wide: gynecological and digestive system diseases, kidney and urinary tract diseases, pulmonary system problems, metabolic disorders, and nervous system malfunctions. The therapeutic procedures are metered drinking, baths, irrigation, and inhalations.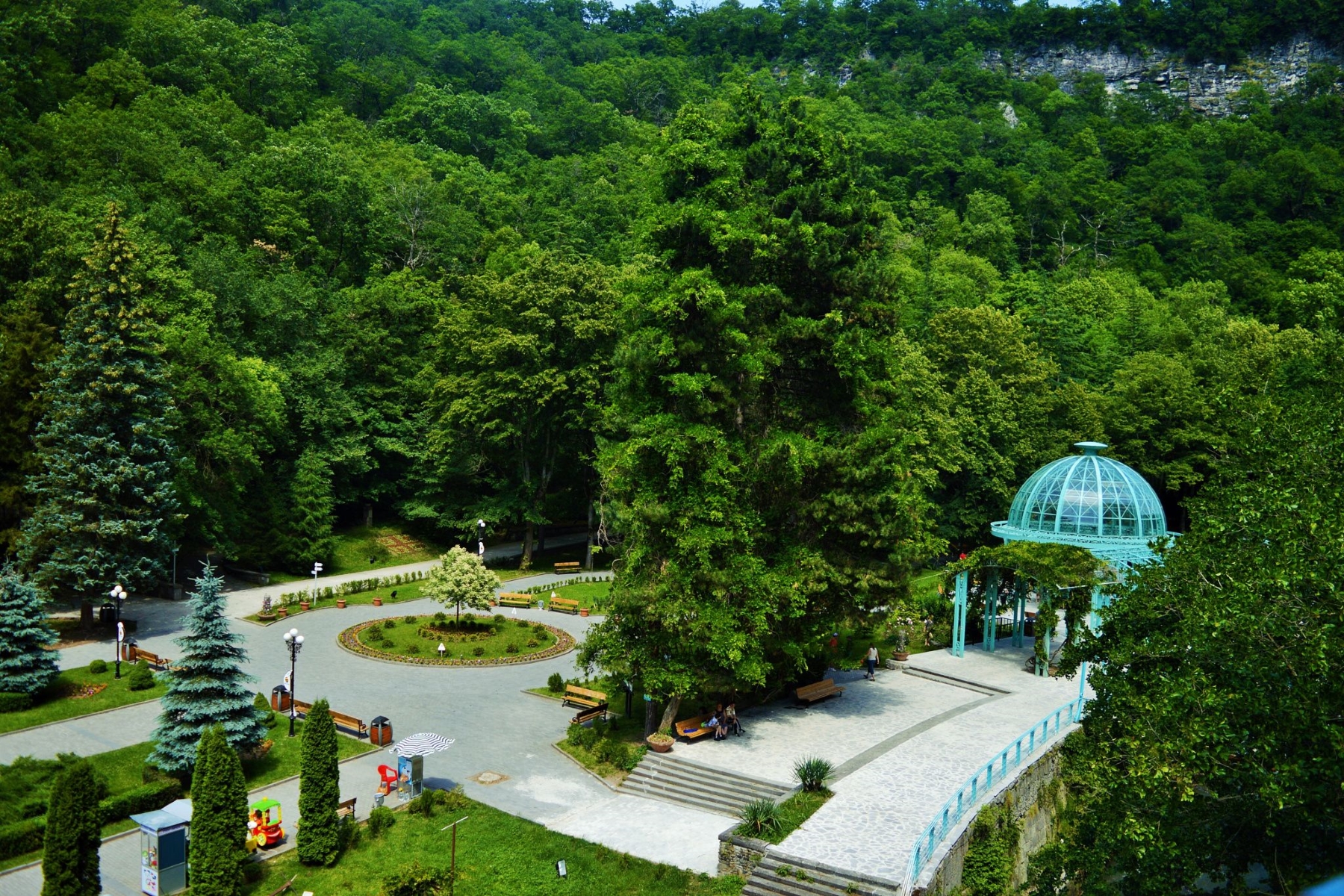 Nunisi. The Nunisi balneological resort, is located in the Borjomi-Kharagauli nature reserve. It is known for its healing mineral water with a natural temperature of 27-28 ° C (according to legend, the goddess Hera gained youth by bathing in this source). Methods of treatment - balneotherapy and mineral baths. Nunisian waters are especially effective in the treatment of psoriasis, eczema, and other skin diseases.
Tskhaltubo. In the springs of this resort wealy radon water heats up to +35 degrees. The springs help cure various skin diseases and disorders of the nervous and endocrine systems. Georgia's thermal resort Tskaltubo is an ideal place for treating rheumatism. Local doctors help get rid of this ailment in just 25-30 baths. By the way, Viva-Georgia company will choose a tour to any of these resorts favorable for you.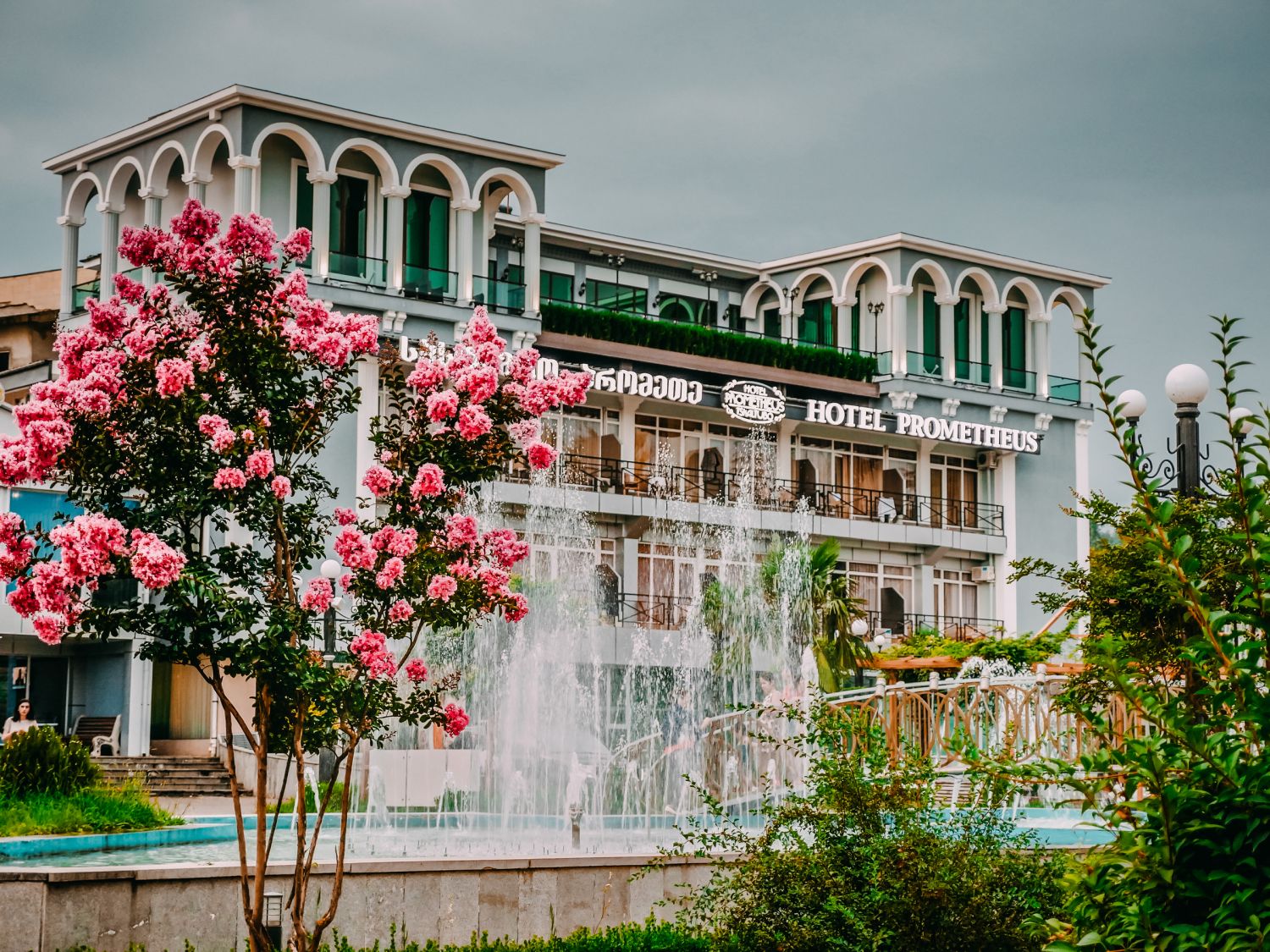 Tbilisi. The Georgian capital is also rich in thermal springs. In the old part of the city on the warm springs, there are sulfur baths, which allow getting a visible effect in the treatment of arthritis, sciatica, angina, neurosis after 10 sessions. The baths №5, "Fantasia", "Bakhmaro" deserve special attention.
Read more about Tbilisi: 10 best sightseeing in Tbilisi.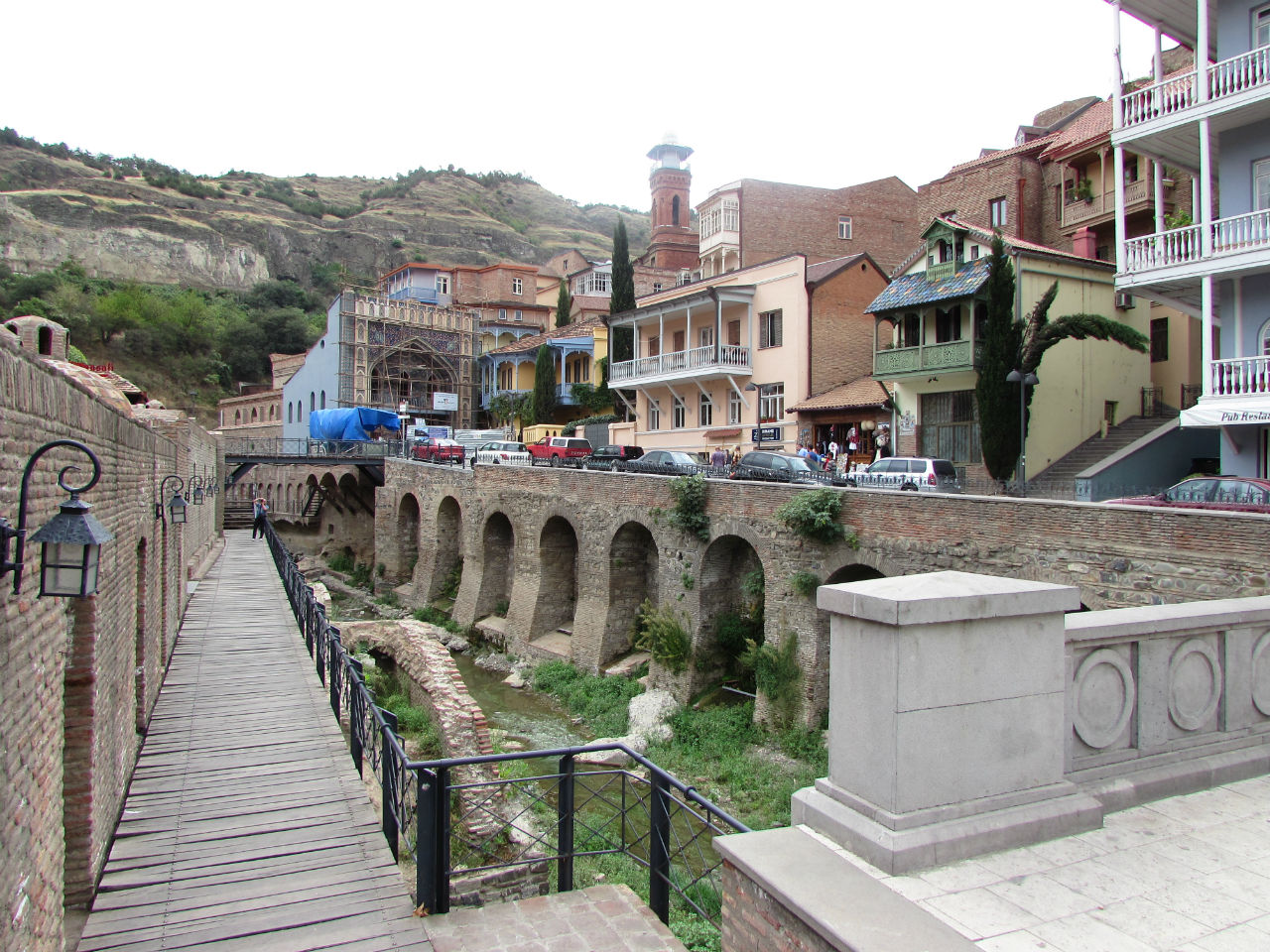 Udabno. The hot springs of Georgia in Udabno have a water temperature in the range of 42 degrees. The water contains hydrogen sulfide. Such temperature and composition of the water allow achieving a positive effect in the treatment of osteoporosis, infertility, urethritis, prostatitis, and many other ailments.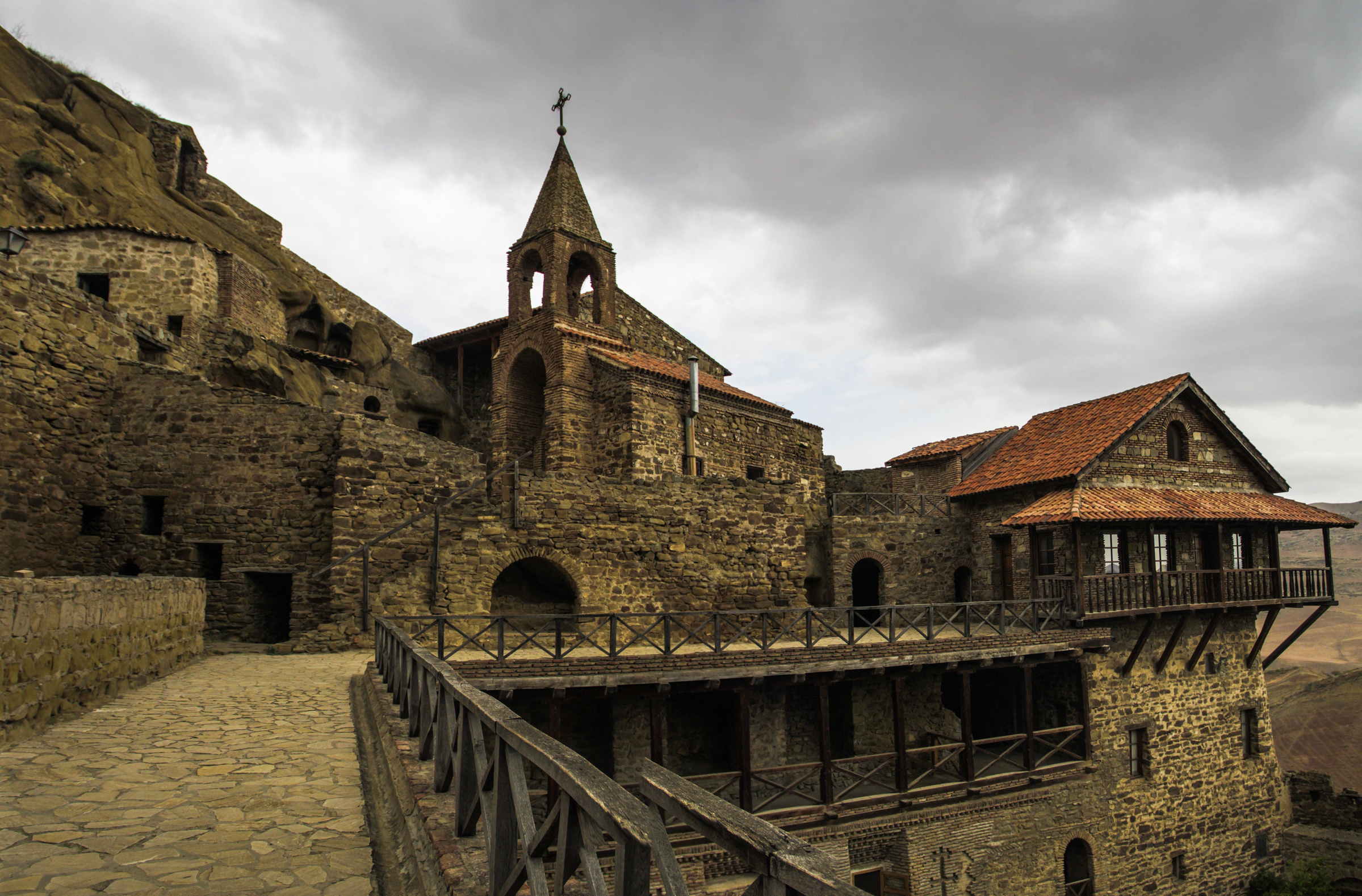 Akhaldaba. This resort is effective in the treatment of children with diseases of breathing diseases. The healing effect is provided by thermal sodium sulfate-hydro carbonate water, the temperature of which is +32 degrees.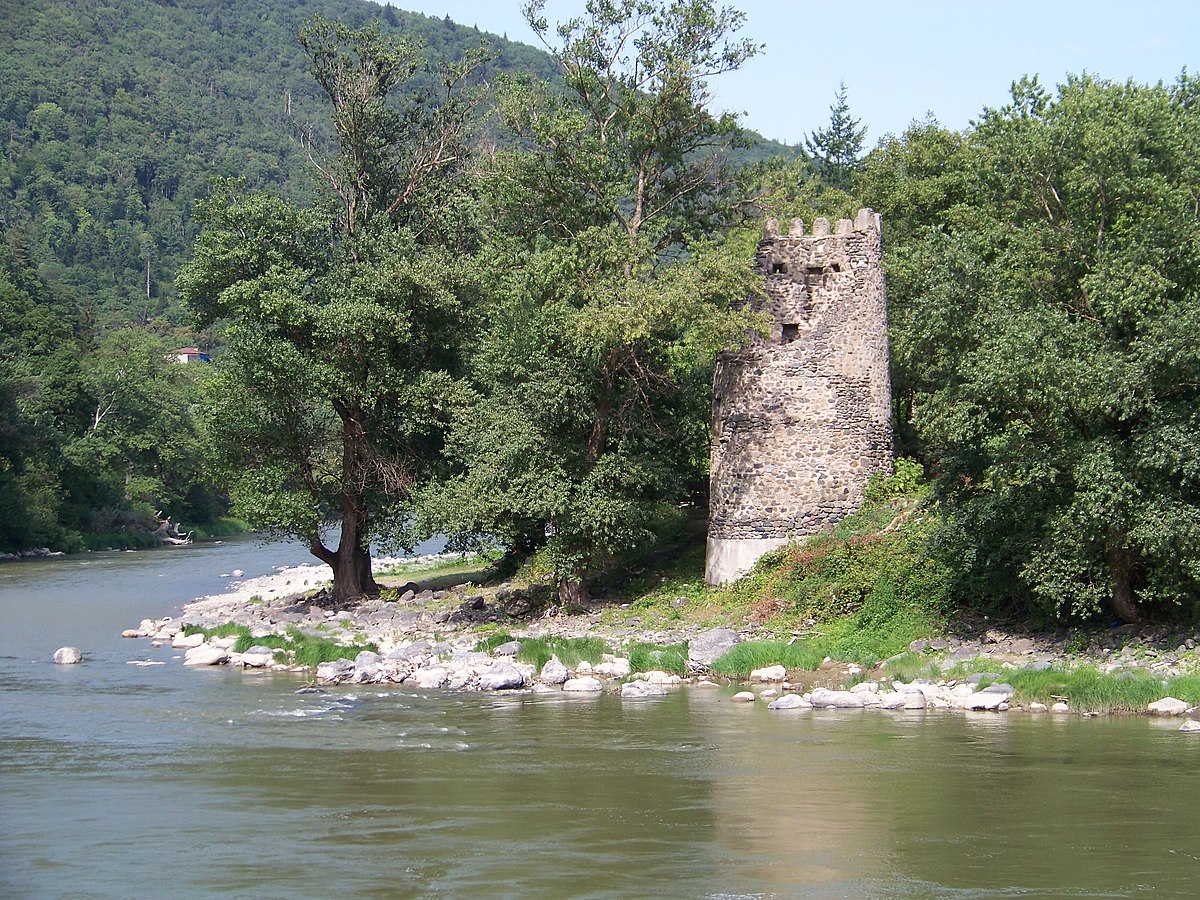 At an altitude of 1 to 1.5 km above sea level, there are mountain-climatic resorts - Kiketi, Kojori, Tsaghveri, Jama. Due to the rarefied air, without any allergens or emissions, breathing diseases such as tuberculosis and bronchial asthma are treated here with remarkable success, as well as blood diseases, including anemia, and some vascular diseases. The therapeutic season here usually lasts from June to September - at this time of year the weather conditions are most conducive to successful cure, although the resort welcomes guests all year round. The therapy combines drinking mineral water, balneotherapy procedures, and being outdoors: terrenekurs, therapeutic physical training, and for those who are stronger in physical terms, hiking.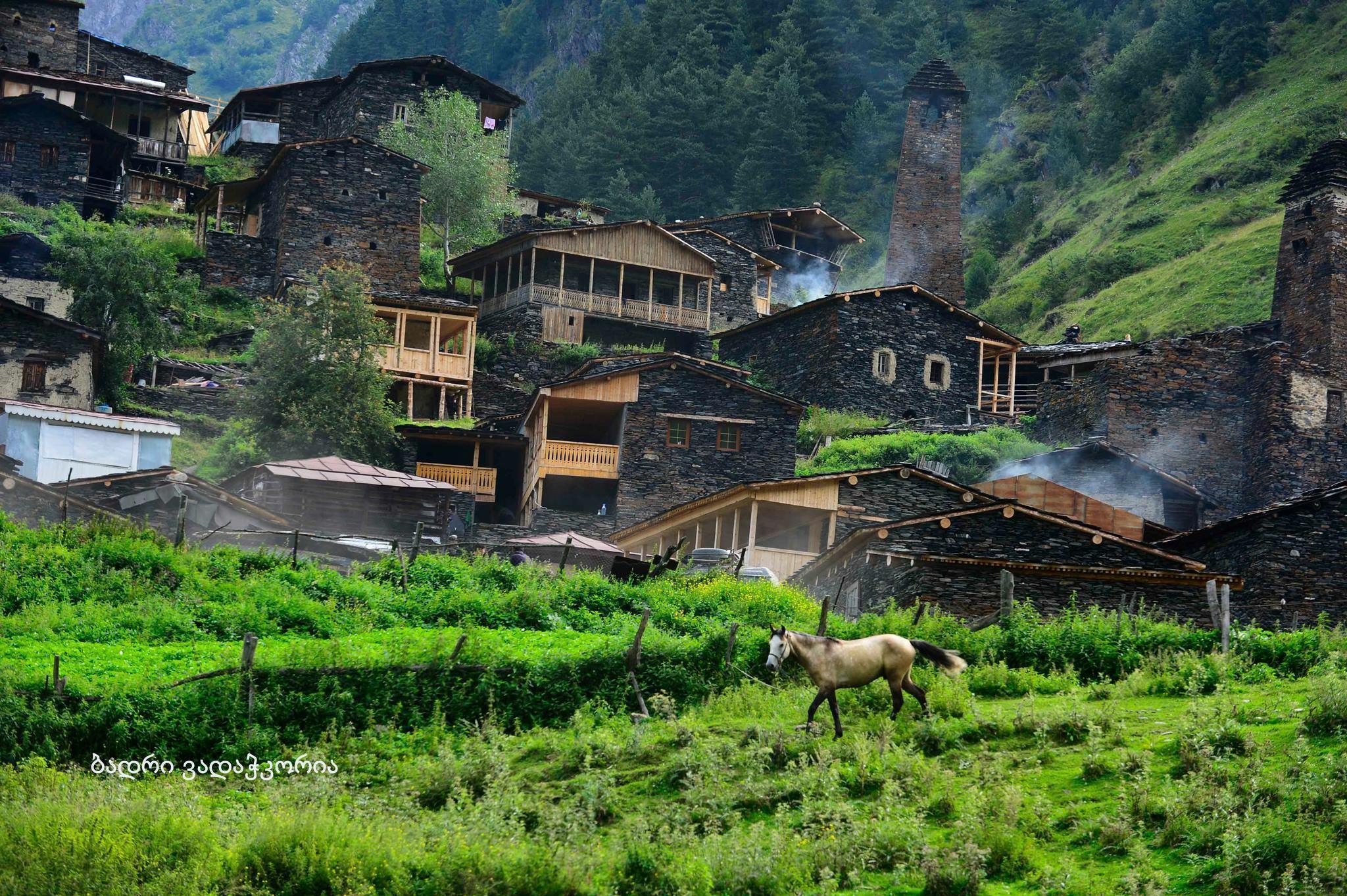 Georgia's thermal springs have repeatedly cured people suffering from eczema, psoriasis, and many other skin diseases. Also, doctors of local health resorts help strengthen the immune system, normalize the mineral and vitamin balance in the body, and return a healthy sleep.
Recommended reading: How to travel safely in covid 19?
Similar blogs